Google announces Pixel 6 and Pixel 6 Pro with custom Tensor chip
22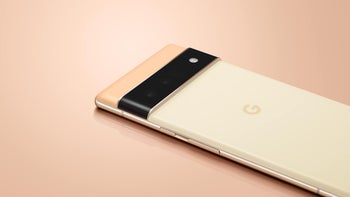 In an unexpected move that mimics the
Pixel 4 launch tactics
, Google has showcased the flagship Pixel 6 and Pixel 6 Pro months before their announcements. The
Google Pixel 6
series will be introduced in full later this fall with a custom Google Tensor chipset on the inside.
The Google Tensor chipset for Pixel 6 and Pixel 6 Pro is official
The Pixel series has made use of artificial intelligence (AI) ever since it was announced in 2016. At first, the advancements were used to improve the camera experience, and more recently
Google
has added AI to other apps.
Now, the company has decided to take things to the next level with a custom chipset. Called Google Tensor, the custom Pixel chip integrates Google's most advanced AI and machine learning features to unlock dedicated experiences for Pixel users.
Google says Tensor enables a more personalized software experience that learns from users and improves over time. In addition, the custom chipset has security at its core thanks to the new Titan M2 security chip, which makes Pixel 6 and Pixel 6 Pro Google's most secure smartphones ever.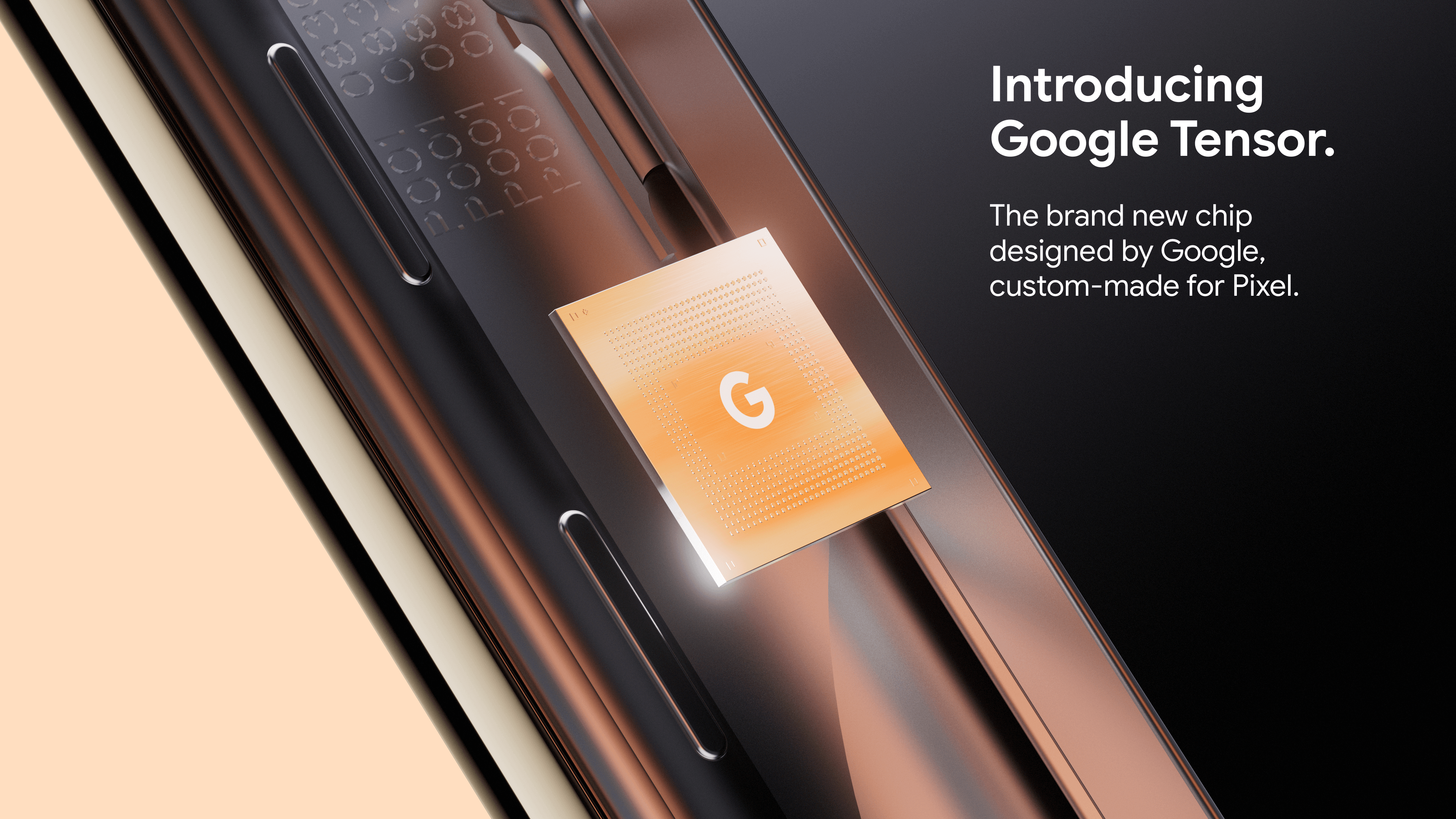 "We've always thought about our hardware products in the context of driving computing forward. Our custom Google Tensor chip, which has been four years in the making and builds off of two decades of Google's computing experience, does exactly that. Starting with Pixel 6 phones launching this fall, it will help make more helpful experiences possible, from better speech recognition that uses half the power consumption to the best face detection to improve blurry photos in low lighting.
This is the biggest innovation in Pixel we've made to date, designed in collaboration with our AI and Android teams to deliver the best experience at the intersection of hardware, software and AI for years to come." — Sundar Pichai CEO of Google and Alphabet
Upgraded cameras are coming, including a 4x telephoto on Pixel 6 Pro
The vanilla Google Pixel 6 features two revamped cameras, whereas the more premium Pixel 6 Pro includes three sensors. The search giant hasn't revealed the exact details of the setup, but it has confirmed the Pixel 6 Pro will include a new folded telephoto camera capable of 4x optical zoom.
The basic Pixel 6 uses the same main camera and ultra-wide, which takes in 150% more light than before, as the Pro-branded model, but loses the telephoto camera. Kinda like how the iPhone 12 doesn't include the iPhone 12 Pro's telephoto camera but retains the main and ultra-wide ones.
Google says it will be leveraging the Tensor chips capabilities to further improve the camera experience. While it didn't go into detail, both the Pixel 6 and Pixel 6 Pro are likely to be some of the
best camera phones of 2021
.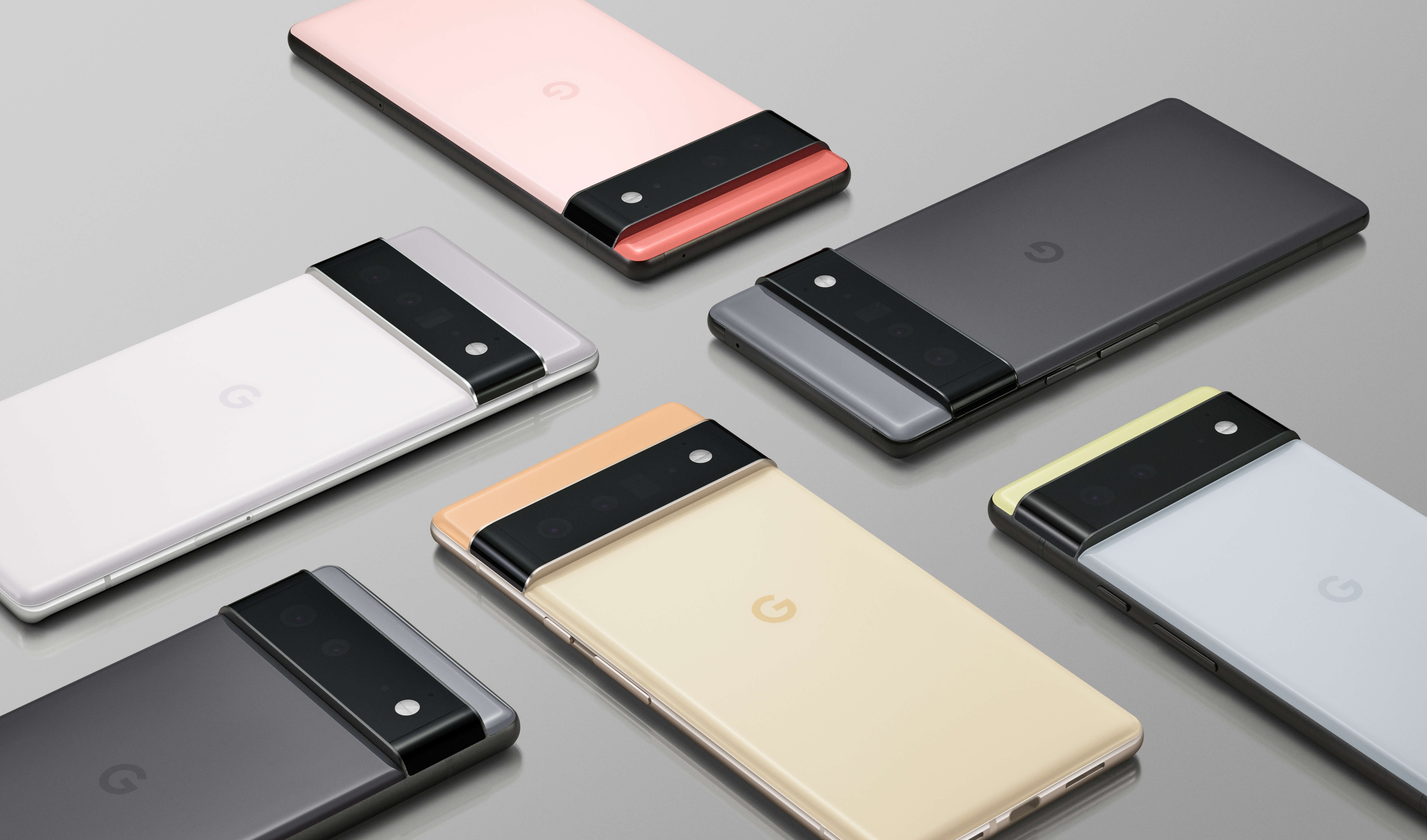 Google Pixel 6 and Pixel 6 Pro design
In addition to confirming several features, Google has also provided a glimpse at the Pixel 6 series. It's not our first look because
the phones have leaked
a couple of times already, but it's certainly great to receive official confirmation so early on.
Both Pixel 6 devices use upgraded punch-hole displays with centered selfie cameras, in-display fingerprint scanners, and fairly slim bezels. They aren't quite as slim on the standard Pixel 6 model, but they are uniform thanks to the thicker sides.
The Pixel 6 Pro will be fitted with a 6.7-inch QHD+ display with a 120Hz refresh rate, according to information Google shared with
The Verge
. That display is very slightly curved on the edges. Regular Pixel 6 users will have to make do with a 6.4-inch Full-HD+ screen with a 90Hz refresh rate.
Google has also revamped the rear design, adopting a triple-tone look that involves a black camera module stretched across the full width of the back and two sections of glass painted in different tones. Paired with that is a polished aluminum frame on the Pixel 6 Pro and a matte aluminum frame on the Pixel 6.
Google says both smartphones "feel great in your hand" and we have no reason to doubt that.
What about Pixel 6 colors
? Well, Google has created three finishes for each device. The Pixel 6 is going to be available in an all-black option, a mint green colorway, and an orange-coral finish. The Pixel 6 Pro is set to be sold in more traditional black, gold, and silver options.
Pricing and availability is yet to be confirmed. However, Google says Pixel 6 and Pixel 6 Pro "will certainly be a premium-priced product."