Google Pixel 3XL's front-facing speakers have different volume levels by design
19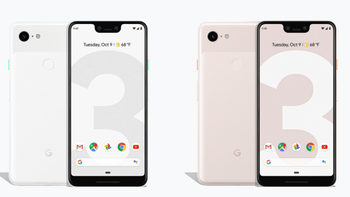 There have been some complaints made about the just released
Pixel 3 XL
's front-facing speakers, namely that the speaker volume is not balanced. In other words, one of the speakers seems to push out audio at a lower volume than the other one. The issue was discussed on Reddit, prompting a response from the Made by Google team. According to the company, this is actually done by design.
Google says that the new Pixel 3 XL employs new amplifier technology, and with "advanced speaker protection algorithms," the company is able to push the speakers hard to get every bit of performance out of them. Google adds that it also worked with a Grammy Award winning music producer to enhance the audio.
The response from Redditors was swift and skeptical. "This is not a very good design choice then. The top speaker sounds almost non-existent," was the beginning of one response. Another wrote, "I tried both models in a Verizon store. The left / top speaker is barely audible relative to the other side." Another point made on Reddit is that stereo won't work if the volume on the speakers is mismatched.
"This is by design. We specially designed speakers that allow for louder sound (40% louder than last year) and better low frequency response. We use new amplifier technology with advanced speaker protection algorithms to push these speakers harder and really get every last bit of performance out of them. We also worked closely with the expert tuning of a Grammy-award winning music producer to enhance the audio in a way that plays to the strengths of the hardware system."-Google
Recommended Stories