Google might debut a new Android feature with the Galaxy S23 series
1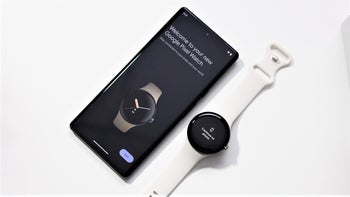 Things have changed in the past couple few years and most of us tend to replace our phones with new ones less often than we used to in the past. The fact is that mobile tech has come to a point where it is generally good enough to last us for at least three years. As a consequence of that we tend to get used to the way our phones are set up and work, so it is important for manufacturers to make that transition to a new handset as least jarring and cumbersome as possible.
A recent APK teardown by
9to5Google
reveals that
Google
could soon introduce an improved version of Fast Pair to Android that would make setting up a new (Android) phone and transferring the data from your old one a bit more straightforward and quicker than before. Fast Pair is a part of Google Play Services which, so far, has enabled users to easily pair peripheral devices such as WearOS smartwatches, headphones, Android TVs, etc. to their phone. Popular
leaker Mishaal Rahman has also confirmed
this possibility in a post on twitter.
The process seems to be identical with the one that you have to go through when setting up a new pair of headphones, for example, meaning you just have to bring the two devices close to each other. Once you do that, you would get a prompt to go to the relevant app for the device you are switching to. All you would have to do after that is follow the steps as you usually would.
A more interesting find by the folks at 9to5Google, however, are hints that this Fast Pair update would debut with the
Galaxy S23
series, which is just around the corner, set to be announced during Samsung's Galaxy Unpacked event on February 1st. That wouldn't be too big of a surprise as
Samsung
and Google have been practicing a mutually beneficial partnership for some time now, helping each other out with convenient collaborations such as this potential one.
Recommended Stories