Google Assistant on Android phones is getting slightly less convenient for your own safety
2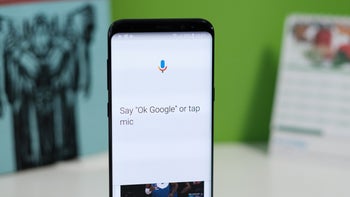 Having a robust
voice-activated virtual assistant
at your beck and call
on phones, tablets, smart speakers, smartwatches, and more
can be incredibly convenient, but at the same time, Google is very much aware of certain security vulnerabilities inherently arising from giving an AI excess power and freedom. As such, the search giant decided to restrict the Google Assistant's
device unlocking capabilities on the Pixel 3
when launching its newest stock Android handsets back in October.
Curiously enough, it took many months for this security-improving feature to start spreading to other phones,
as reported by Android Police
, but before long, no one will be able to fully unlock an Android device using just their voice anymore. Instead of that, "Access with Voice Match" can be enabled to read or show personal results from your email, calendar, contacts, reminders, memory aids, and shopping lists.
Basically, saying "Ok Google" in the presence of your phone will technically keep it locked while still allowing you to perform a few hands-free tasks. Everything else now requires a different, more secure form of unlocking, like scanning your fingerprint or entering a password.
As Google explains in a support document
, a "similar voice or recording of your own voice" could be used to unlawfully unlock your device with previous Voice Match settings, which is why these new restrictions were needed.
To enable voice-commanded
lock screen personal results
, all you have to do is access your Google Assistant settings by tapping the little compass icon on your phone's bottom right corner after touching and holding the home button, selecting your device, and turning on both "Access with Voice Match" and "Lock screen personal results." While significantly less convenient than before, the feature should be safer to use, which sounds like a pretty decent compromise.