The US is ranked embarrassingly low in 4G speeds and other key metrics on the eve of 5G
14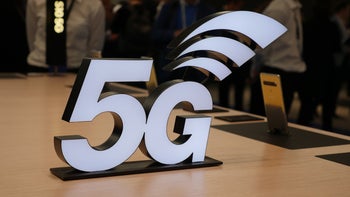 While the US wireless industry is
aiming to lead the coming 5G revolution
and pave the way for a new global standard in both mobile network speeds and ultra-low latency,
the latest in-depth Opensignal report
reiterates yet again the nation's mediocre 4G LTE performance in comparison with top countries like South Korea, Norway, Singapore, Denmark, or Hungary.
That's right, according to hundreds of billions of measurements conducted on tens of millions of smartphones worldwide between January and March 2019, Hungary is ahead of the US when it comes to four key mobile network experience metrics. Meanwhile, South Korea and Norway managed to surpass the US in all five charts put together by Opensignal, including rigorous evaluations of global 4G availability, video experience, download and upload speeds, and latency.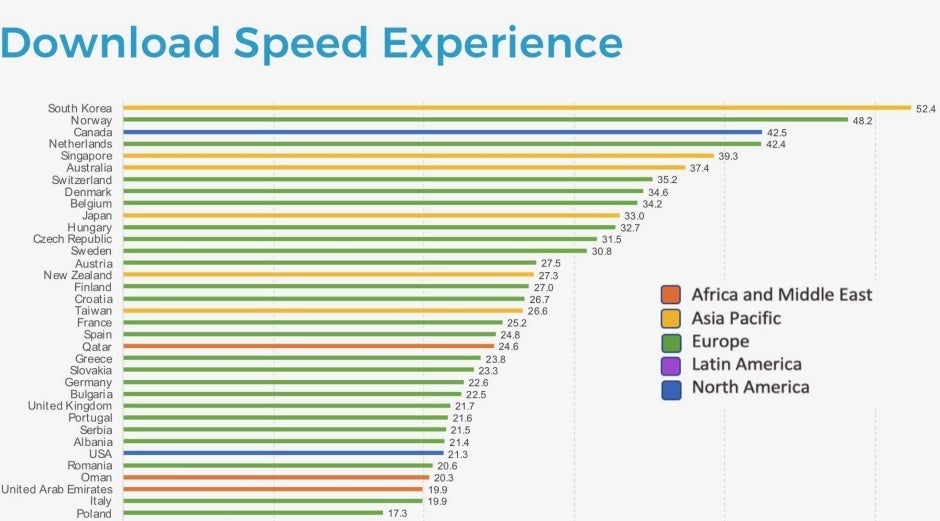 Somewhat surprisingly, the only area where the US wasn't crushed by dozens of smaller, less technologically advanced countries (at least in theory) is 4G availability. But that's just because the wireless coverage mapping company behind this report has a somewhat unusual definition of the word "availability", looking at the "proportion of time" its users can access an LTE connection rather than the "geographic extent of a network."
Thanks primarily to an incredibly heated rivalry between
T-Mobile and Verizon
, this number got a significant recent boost, reaching 93 percent, which was enough for an honorable spot among the top five countries in that specific department for the US during the first quarter of the year. That fifth-place showing is a heck of a lot better than the nation's mediocre or outright embarrassing positions on the other four charts.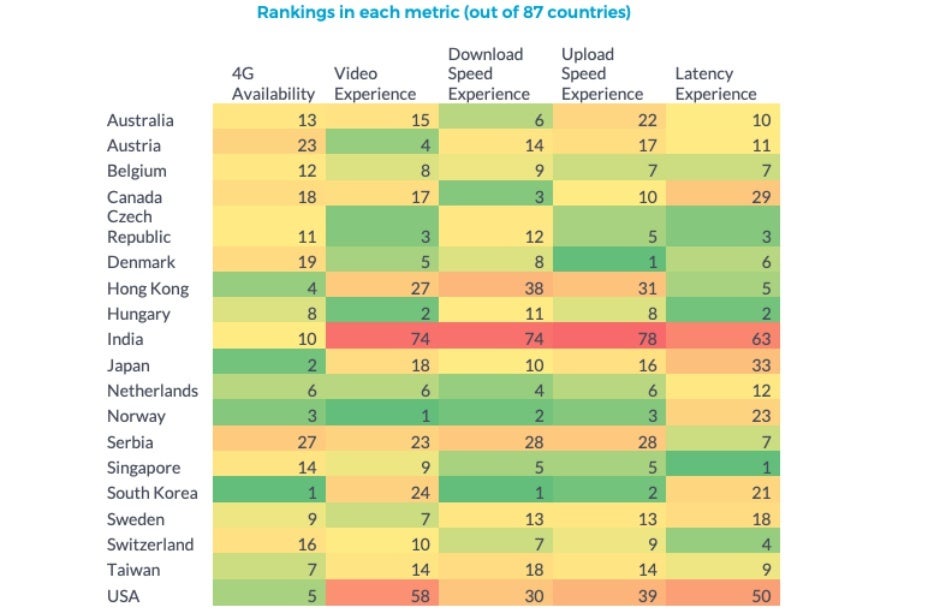 With an average download speed of 21.3 Mbps, for instance, the US is currently ranked 30th overall around the world, behind countries like Canada (obviously), Australia, Japan, Sweden, Qatar, Bulgaria, or Albania and a staggering 31.1 Mbps behind the average score of reigning champ South Korea. Believe it or not, things are even worse when measuring and classifying the nation's upload speed, latency, and video experiences respectively.
Namely, the US ranks 39th, 50th, and 58th of just 87 countries rated by Opensignal, which paints a pretty bleak picture on the "eve of the 5G revolution." After all, we may still need to
wait several years
before the next-gen cellular technology is deployed and adopted on a large enough scale to make a difference for the vast majority of today's smartphone users.