Samsung Galaxy S10 5G pre-orders open at Verizon on April 18
3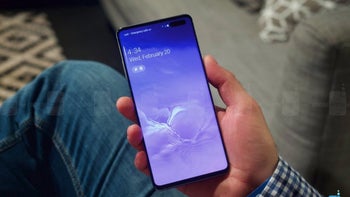 When it comes to 5G devices, carriers in the United States don't have too many alternatives, even though many smartphone makers promised to bring their products on the shelves this year. Currently, there's only one phone that US carrier can offer to its customers if they want to sell their 5G services, the Moto Z3, but you'll have to buy an additional Moto Mod for that to work.
A second option would be the Samsung Galaxy S10 5G, the smartphone the South Korean company unveiled along with the other Galaxy S10 series phones two months ago. However, while the non-5G flagships got release dates and prices, details about the Galaxy S10 5G availability and price were skipped from the initial announcement.
Until yesterday, when well-known leakster Evan Blass revealed that the Samsung Galaxy S10 5G will be available from Verizon on May 16. No information about pricing options emerged though, so we're still in the dark on that one.
A more recent report from Bloomberg points out that Verizon customers will actually be able to pre-order the Samsung Galaxy S10 5G starting April 18. We still don't get a price for the 5G-enabled flagship, but we know for sure that will cost more than $1,000 outright.
If we combine both pieces of information, then we get the picture, but not the whole puzzle. Verizon will open Samsung Galaxy S10 5G pre-orders on April 18, but the smartphone will hit shelves one month later, on May 16.
The only thing that remains to learn is how much Verizon will charge customers for the 5G-powered flagship and whether or not there will be any promotions that will make the device more appealing.
The Galaxy S10 5G has the same hardware configuration as the regular Galaxy S10 flagship but adds 5G support into the mix. The most expensive Galaxy S10 model is available in the US for $1,150, but you can get it for much cheaper since Samsung and other retailers and carriers in the country run multiple promotions on a regular basis.
It makes perfect sense for the Galaxy S10 5G to be priced well over $1,000, especially that it will be one of the few 5G smartphones available for purchase in the United States. On the downside, there's only one US carrier that offers 5G services at the moment, and even Verizon only has the service available in two cities, Chicago and Minneapolis.
Verizon comes ahead in the 5G battle, at least for now
With the launch of the Samsung Galaxy S10 5G, Verizon will be able to offer customers a top-tier alternative to those who want 5G services. Currently, the Moto Z3 is available for $10 per month for 24 months, but you'll also have to buy the $200 5G Moto Mod to be able to connect to Big Red's 5G network.
That's still not even close to $1,000+, the amount you'll probably have to pay for the Samsung Galaxy S10 5G. Thankfully, Verizon will most likely offer consumers the choice to pay for the flagship by signing up for a long-term contract.
If you're lucky enough to live in one of the areas covered by Verizon's 5G network, your compatible smartphone will be able to reach data speeds of up to 1Gbps, no less than ten times faster than the current 4G LTE speeds.
Unfortunately, those speeds are most of the time achieved in lab conditions, so if you're located I Chicago or Minneapolis, you'll probably get download speeds of around 450Mbps.
Three other US carriers, AT&T, Sprint and T-Mobile, are expected to launch commercial 5G services by the end of the year, but no information about prices has been revealed yet. Also, except Verizon, no other carrier announced plans to sell a 5G-enabled smartphone aside from Samsung's Galaxy S10 5G, but we expect more devices to enter the US market by the end of the year.