First-ever iPhone XS Max explosion reported in Ohio, victim weighing legal action
99+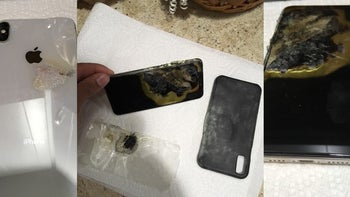 Plenty of things can go wrong for the owner of a hot new phone like Apple's latest flagships, from simply changing your mind and seeking to return the pricey device to the occasional minor malfunction, various types of software issues, or accidental damage causing the world to come crashing down on you.
But it's certainly unusual, not to mention incredibly scary, for a three-week-old handset to spontaneously combust, inflicting bodily harm on an unsuspecting user. Fortunately, an Ohio man that
purportedly went through the nightmare scenario recently
escaped the incident (largely) safe and sound, choosing to make his story public after contacting several Apple representatives.

Josh Hillard claims his precious iPhone XS Max was located in his rear trouser pocket when it randomly began to discharge "a large amount of heat", as well as green and yellow colored smoke.

Because Hillard didn't feel comfortable removing his pants in the presence of a female co-worker in the break room where the incident started to unfold, he had to find a more private space to take off his shoes and clothes.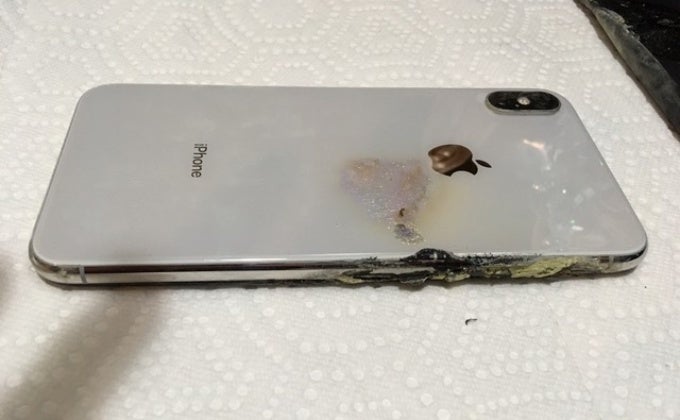 By that point, the explosion had transformed into a full-blown fire, which was fortunately quickly extinguished. But the owner of the completely wrecked iPhone XS Max is also unhappy about the large amount of smoke he inhaled "from the time of first noticing the fire and between removal of the pants and taking the phone out of my pocket and placing it outside."

All things considered, Hillard is said to be "contemplating legal action" for the physical and psychological trauma suffered as a direct consequence of the explosion, especially after talking to several customer service and safety department specialists, both in person and by phone. Basically, the only remedy the man was offered is a new phone, which he doesn't consider to be an acceptable way of settling this unfortunate affair.
Of course, unless Apple can look into the circumstances of the incident, it's impossible to know exactly what may have caused the explosion. While this is the first time we're hearing about an iPhone XS or XS Max randomly catching fire, something similar also
happened recently to an iPhone X
. But without a doubt, the events are entirely unrelated, as
fires are occasionally reported
to originate from
devices made by other companies
as well. No reason to suspect the Galaxy Note 7 curse will spread to iPhones anytime soon.
Recommended Stories