Would you even look at Face ID or iris-scanning if you still have the fingerprint option?
28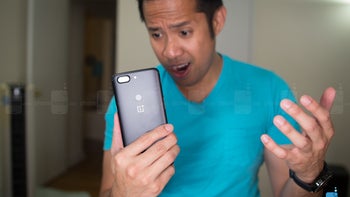 Apple has been on a roll for removing stuff lately. In 2016, it removed the headphone jack and, in 2017, it removed the home button and Touch ID fingerprint reader. Of course, the security measure was instantly replaced by the brand-new Face ID, which... still draws mixed opinions.
Competing manufacturers, like Samsung, also have iris scanning and face scanning on board but also continue to offer a fingerprint pad somewhere on the device. We have to wonder — would users even look at an iris scanner (does it destroy the joke if we say the pun is intended?) when they have the good old finger scanner available?
Of course, you are not limited to choosing one and discarding the others — you can set up password, fingerprint, and face scan and use whichever you like every time you unlock your phone. But does anyone go for the extra options?