Believe it or not, the Essential Phone is now listed at a new all-time low price of $224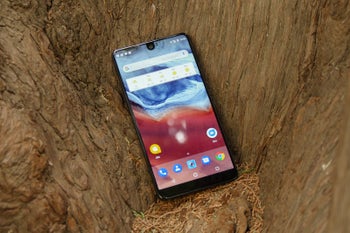 You probably didn't need an in-depth review to tell Andy Rubin's ambitious
Essential Phone
was not worth a whopping $699 off the bat, but bargain hunters who managed to snag the "
edge
-to-edge" handset for a measly
$250 during Amazon's Prime Day
blowout last month are still over the moon with their purchase.
A paltry $223.99 buys you the unlocked titanium and ceramic handset today with a hefty 128 gigs of internal storage space, as well as 4GB RAM, a sharp 5.7-inch IPS LCD screen with 2560 x 1312 resolution, Snapdragon 835 processing power, and (
rapidly improving
) dual 13MP rear-facing cameras.

There's no "catch" here or any type of carrier strings attached, and the brand-new, unused and untouched phone is covered by a standard warranty. It's also shipped (for free) and sold by Amazon, as well as fully compatible with all major US networks, be them GSM (AT&T and T-Mobile) or CDMA operators (Verizon and Sprint).

Of course, we have no idea how long this latest (and all-time greatest) special offer is supposed to last, but it's definitely smart to hurry and pull the trigger ASAP.