The Essential Phone is on sale for the first time after receiving Android 9 Pie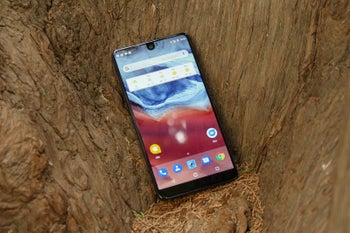 One of 2017's most hyped Android smartphones is also one of the most poorly reviewed high-enders in recent memory, but as time went on,
prices dropped
, and
camera performance improved
, folks started warming up to Andy Rubin's divisive
Essential Phone
.
It's unclear if
sales numbers
and profit margins are high enough to justify a sequel after all (
probably not
), but it's become pretty obvious the "
edge
-to-edge" handset has plenty to offer for around $400.

You may want to hurry if that indeed sounds appealing, as Amazon could jack up the price of the unlocked "Halo Gray" model at any moment. Keep in mind that trusted third-party sellers currently charge $345 and $373 for black and "Pure White" units respectively, while Best Buy still thinks these two are worth $500 apiece.
Whichever purchasing option you end up choosing, you'll get a powerful Snapdragon 835-based device with 4GB RAM and 128GB internal storage space, made from titanium and ceramic, sporting a 5.7-inch LCD screen with 2560 x 1312 resolution and
one of the world's smallest "notches"
, but no microSD support or water resistance, while the dual rear-facing shooters are still not great.