comScore: Apple still tops Samsung as the most popular manufacturer in the US
78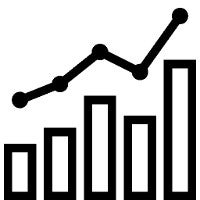 According to the latest report from comScore, Apple continues to be the most popular smartphone manufacturer in the US, while Android still leads the mobile OS race. The report is based on data gathered during the three months ending April 2015.
The market research firm says that, in the smartphone manufacturer race, Apple held a market share of 43.1 percent, up 1.8 points compared to the three months ending January 2015. Rival Samsung has lost 1 market share point since the previous report, and now claims a market share of 28.6 percent. LG took the third place, with an 8.4 percent share of the market (up 0.4 percent), while Motorola with 4.9 percent (down 0.3 percent from the previous report) and HTC with 3.7 percent (down 0.1 percent) complete the top five.
As far as the most popular mobile operating systems are concerned, Android is still leading, although Apple's iOS managed to recover 2.8 points since the previous report from comScore. Android is said to be installed on 52.2 percent of all smartphones in the US, down 1 point from the previous report, while iOS is estimated to hold a market share of 43.1 percent, up 1.8 points.
Microsoft's Windows Phone seems to be losing market share despite the company's attempts of increasing its footprint in the entry-level segment. The report estimates that Windows Phone now holds a 3 percent share of the US smartphone market, down 0.8 percent from January 2015. BlackBerry with 1.5 percent, and Symbian with a meager 0.1 percent complete the top five.
The report also ranks the most popular apps in the US. Unsurprisingly, Facebook leads the pack with an estimated market penetration of 71.1 percent. YouTube comes in second with a reach of 57 percent, while Google Search takes the third place with a reach of 51 percent. Google has five apps in the top 15, Facebook has three, while Apple has two. Check out the screenshots below for more details.