AT&T beats Sprint and T-Mobile to the Android Pie punch for the LG V40 ThinQ
3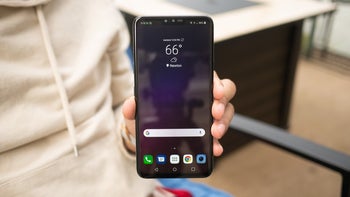 Formally
unveiled in early October
and
commercially released
both on US carriers and in an unlocked variant later that same month, the
LG V40 ThinQ
could have theoretically been powered by Android Pie out the box. Unfortunately, that wasn't the case, even though the newest version of Google's market-leading OS had seen daylight a couple of months prior to the V40's debut.
Making matters significantly worse, the Korea-based smartphone manufacturer took
an excruciatingly long time
to kick off the over-the-air Android 9.0 delivery, even before carriers got involved in the "optimization" process. But now AT&T is following
Verizon's suit
in completely overhauling the 6.4-incher's user interface, which only leaves T-Mobile and Sprint customers waiting in the US. Oh, yeah, and unlocked device owners too.
Curiously enough,
AT&T appears to have started
deploying the Pie-flavored update to its version of the V40 ThinQ
a while ago
, which pretty much tells you everything you need to know about the popularity of this Snapdragon 845 flagship. At first glance,
the high-end phone
doesn't look half bad (if you don't mind the notch), but the triple rear-facing camera setup is not as impressive as it seems, the battery life could be better, and the price point is all kinds of wrong.
Obviously, we're talking about the $950 list price, which you can fortunately cut in half right now at Best Buy with AT&T's convenient monthly installment plans. At $475 and with Android 9.0 Pie finally available as an OTA upgrade, the LG V40 ThinQ almost sounds like a must-buy for bargain hunters addicted to speed and heavy multitasking.
Alas, AT&T's massive 1.48GB Android 9.0 makeover contains outdated April security patches rather than Google's newer fixes and protections against various vulnerabilities. Hopefully, the carrier will not stop here as far as these software updates are concerned.