Best Buy clearance deal brings well-reviewed Asus ZenFone 5Q down to $180 ($120 off)
0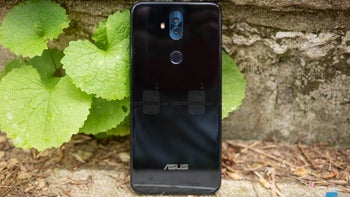 Asus is not what we'd call a very well-established and popular smartphone vendor in the US, but the Taiwan-based company occasionally brings respectable Android handsets with sleek designs, great features, and extremely reasonable price points stateside.
While waiting for the incredibly affordable
ZenFone 6
flagship to
come to North America
, bargain hunters will be happy to know last year's mid-range
Asus ZenFone 5Q
is currently on a sweet "clearance" sale over at Best Buy. Also known as ZenFone 5 Lite, the Snapdragon 630-powered 6-incher earned one of the top scores in its class in our
in-depth review
a while back.
Since then, of course, we've seen plenty of awesome mid-rangers released at aggressive prices, but it won't be easy to find one as good as the unlocked ZenFone 5Q for as little as $179.99. There are absolutely no strings attached to this killer deal either, so you don't need to activate the handset on a specific network or jump through any other hoops to score the full $120 discount.
In case you're wondering, yes, other major retailers have recently reduced the $300 list price of the GSM unlocked Asus
ZenFone 5Q
as well, but only to $249.99 as far as B&H is concerned and $269.99 in Newegg's case.
The ultra-affordable device comes with a grand total of four cameras in tow, including secondary wide-angle lenses on both its front and back in addition to primary 20 and 16MP shooters respectively. Meanwhile, the aforementioned SD630 SoC is paired with a generous 4 gigs of RAM for an overall silky smooth experience in most everyday use cases. The large screen sports a respectable 2160 x 1080
pixel
resolution and reasonably thin bezels, with a competent 3,300 mAh battery found to deliver excellent endurance times in our comprehensive testing. All in all, this is a crazy good phone for only 180 bucks... even though it doesn't run Android Pie just yet.

Check out the deal here