Asus Zenfone 5Q Review
16
UPDATE:

You can now read our Asus ZenFone 6 Review!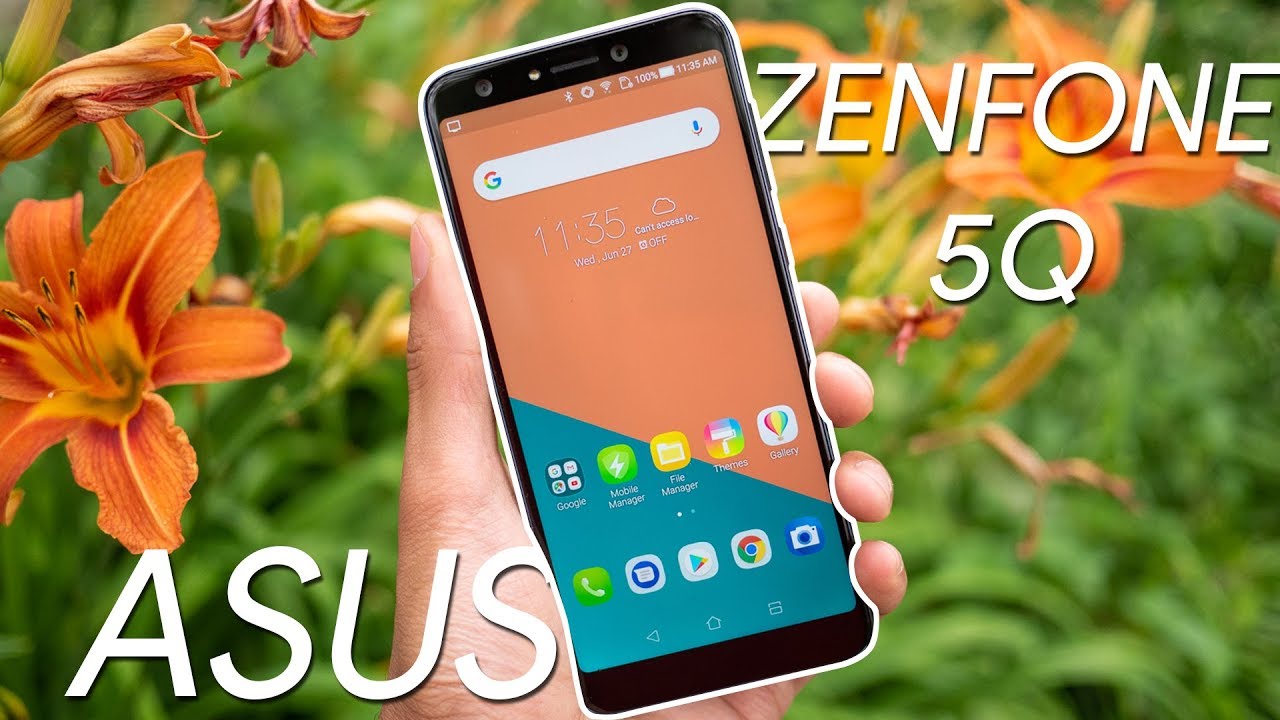 With all the hoopla about iPhones, Galaxies, Pixels, and others, it can be easy to forget that companies like Asus still make phones that aim to offer a bit of the high life, but at a more reasonable price.
The
Asus Zenfone 5Q
is a mid-to-upper-mid-range device where so many manufacturers seem to be aiming. Competition is still stiff around the $299 price point the Zenfone 5Q is going for, but Asus hopes to pull out a win with dual cameras in the front and back (20 MP regular in front and 16 MP regular in back, both paired with 8 MP wide-angle lenses), sleek glass back, and Asus's typically fast ZenUI performance.
We've seen solid attempts in the past, but often times one or two glaring flaws have held us back from fully embracing the Zenfone lineup. Does the Zenfone 5Q overcome this and establish itself as a worthy mid-range alternative?
Asus Zenfone 5Q
Micro-USB cable and wall adapter
Clear silicone case
Asus headphones and spare earbuds
Warranty and manuals
Design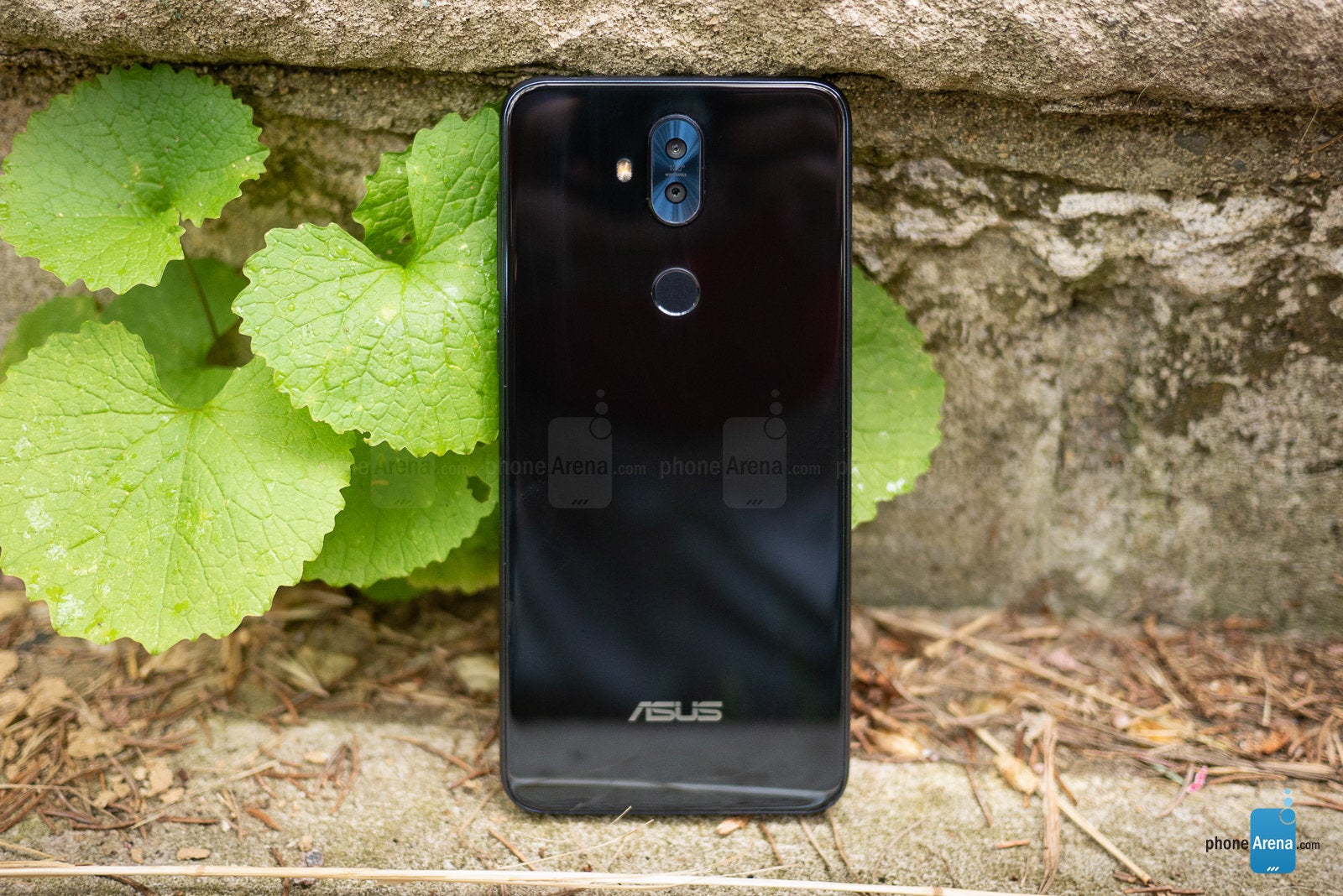 The Zenfone 5Q takes on a rather familiar styling, especially as it relates to previous Zenfones. Being the only Zenfone 5 to not feature a notched display, the back and front of this phone are quite familiar. Bezels are minimal on the sides, but the top and bottom have a pronounced forehead and chin. Within the forehead lies a 20 MP regular camera paired with an 8 MP wide-angle shooter and flash. We suppose that would be hard or simply not worthwhile to attempt to fit into a notch.
The glass back looks nice albeit rather familiar and plain, but we do like the color selection, namely the addition of a red colorway to spice things up. The power and volume buttons built into the plastic sides also have a nice solid click to them – not too firm, and not at all mushy.
Display
Notched or not, this 6-inch Full HD+ (2160 x 1080) display still achieves a respectable 80% screen-to-body ratio. Clarity on this screen is pretty good, as are the colors, though it can seem a bit bluish. Reaching a max brightness of 478 nits and a minimum of 6, it'll be easy to see this display in any lighting scenario.
Display measurements and quality
Interface and Functionality
Asus's ZenUI has undergone a series of small, but effective refinements over the past few years. A nip here and a tuck there has left ZenUI looking more cohesive and less confusing than it's ever looked in this Android 8.0-based iteration. Aesthetically, we're fans of this increasingly uniform UI and appreciate the level of tweaking still provided.
Tools to clean up cached files, theme your interface, manage your files, and lock certain apps are all well integrated and bloat is kept to a bare minimum. Adding a better all-device search functionality could certainly help to organize them further, making features more accessible and therefore more likely to be utilized.
Processor, Memory, and Performance
Asus likes to remind us every now and then that being a mid-range device doesn't have to mean being slow. The Zenfone 5Q pairs Qualcomm's Snapdragon 630 with 4 gigabytes of RAM to keep things running smoothly, and smooth it is. Navigating through your day-to-day tasks for work or for pleasure won't often leave you frustrated. We encountered no hangs, quick app launching, and brisk app switching throughout.
Gaming will drop some frames and load slower than higher-end phones, but the experience overall is more than tenable.
Connectivity
The Zenfone 5Q is a dual-SIM device which expands the dual-SIM tray to also fit a microSD card in addition to two simultaneous SIM cards (only one SIM can connect to data at a time). That's pretty cool, but otherwise there's nothing too noteworthy to find in the connectivity department for the 5Q. You'll find the proper requisites like dual-band Wi-Fi, Bluetooth 4.2, and NFC – pretty much par for the course at this price point. Being an unlocked phone, you won't be able to put this on Verizon Wireless or Sprint, but AT&T, T-Mobile, and prepaid companies who use their towers should have no issue hooking up the Zenfone 5Q.
Sound
Being a device that uses micro-USB as opposed to USB-C, we're not surprised (and far from displeased) to find a 3.5mm headphone jack on board. The built-in speaker doesn't do a bad job of entertaining on its own though. Sound is decently clear and loud enough for most situations.
Camera
Asus stacked the cameras pretty tall on this order. Pairing 8 MP wide-angle lenses with 16 MP and 20 MP regular lenses in the back and front, respectively, the Zenfone 5Q seemingly has a camera for every situation. Thankfully, image quality stacks up well to match this tall order.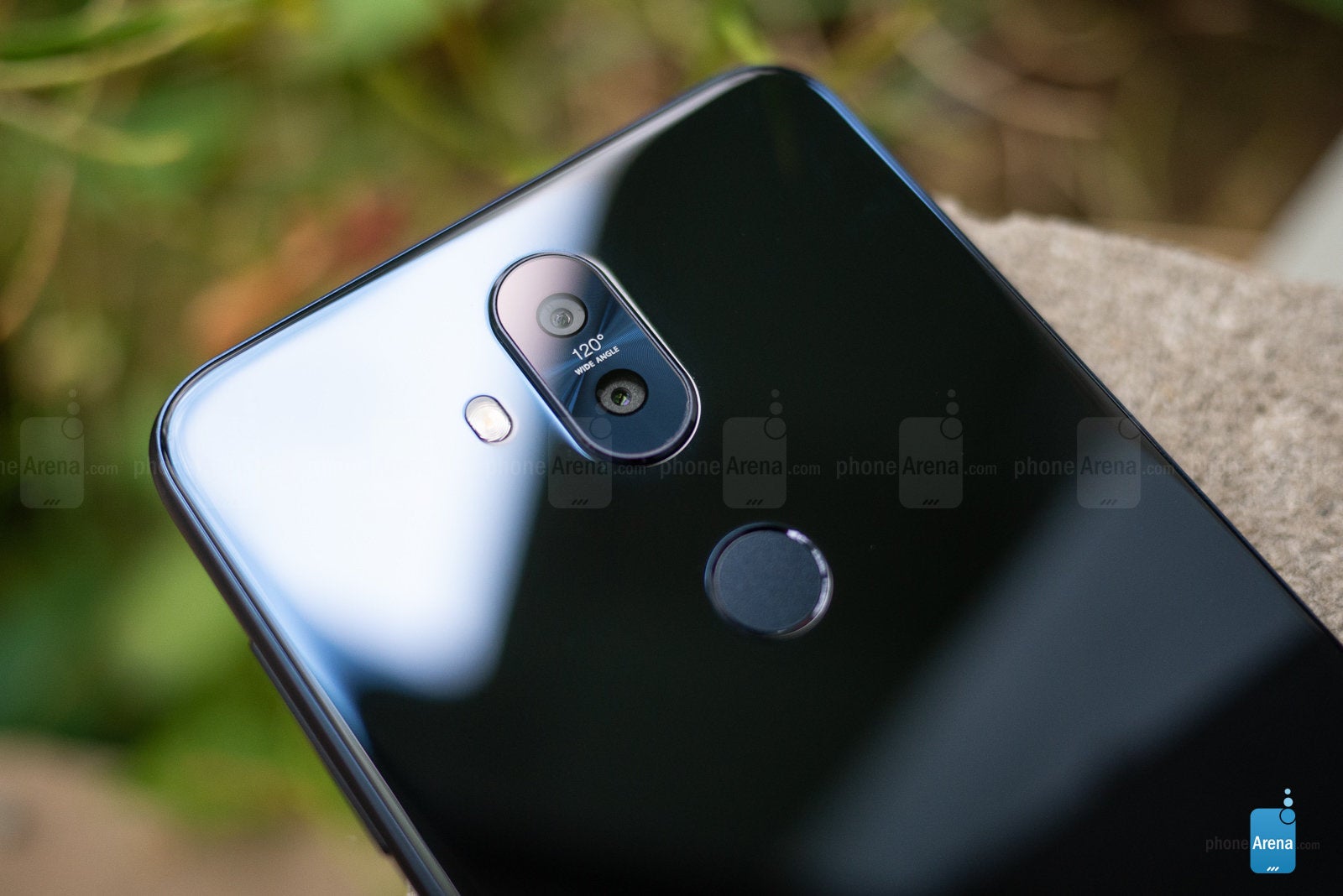 Pictures on the Zenfone 5Q come out very accurately colored and well-detailed. Objects towards the edge of the frame can sometimes come out slightly blurred, but overall the Zenfone 5Q does a commendable job in focusing shots. Exposure is also very good, usually striking a happy balance between the light and dark areas of dynamic scenery, though brighter areas can sometimes get a little blown out.
Lower-light dynamic sceneries present the 5Q with a bit of trouble in taking in enough light for the darker areas but highlights in these scenarios remain well-tamed.
Flipping on the HDR mode seems to rectify these small annoyances with exposure pretty much entirely, which thankfully doesn't add too much time to the shot.
The secondary 8 MP wide-angle lens does a lot of the same things right that the main sensor does in terms of color accuracy and detail capture, but it unfortunately lacks the main sensor's adeptness in exposure and higher proclivity in mitigating movement, which leaves the wide-angle lens more vulnerable to blowing out highlights and capturing blurry shots if you're not careful.
Taking selfies on the 20 MP front-facing camera has the Zenfone 5Q showing off much of the same strong attributes seen on the main sensor, albeit with a slightly warmer tone to the images it captures. This aside, colors are decently represented, and details are sharp. Surprisingly, no bokeh modes exist for the front-facer, despite the secondary camera. This additional 8 MP snapper is the same wide-angle lens found in the back and is instead used for just that – wide-angle shots, which it does well.
Overall, in terms of color reproduction, detail, and point-and-shoot-ability, the Zenfone 5Q pulls off easily one of the best photo capturing experiences in its field.
Video
4K video taken on the Zenfone 5Q is perhaps unsurprisingly well-detailed. Colors aren't quite as accurate as in image capture though, displaying a tendency to punch things up a bit. Electronic image stabilization helps keep things steady, but not enough to keep movements from becoming too shaky and jarring most of the time. Exposure is good though, as are focusing times, but audio came out sounding rather compressed, which is a shame to match such sharp video with sub-par audio.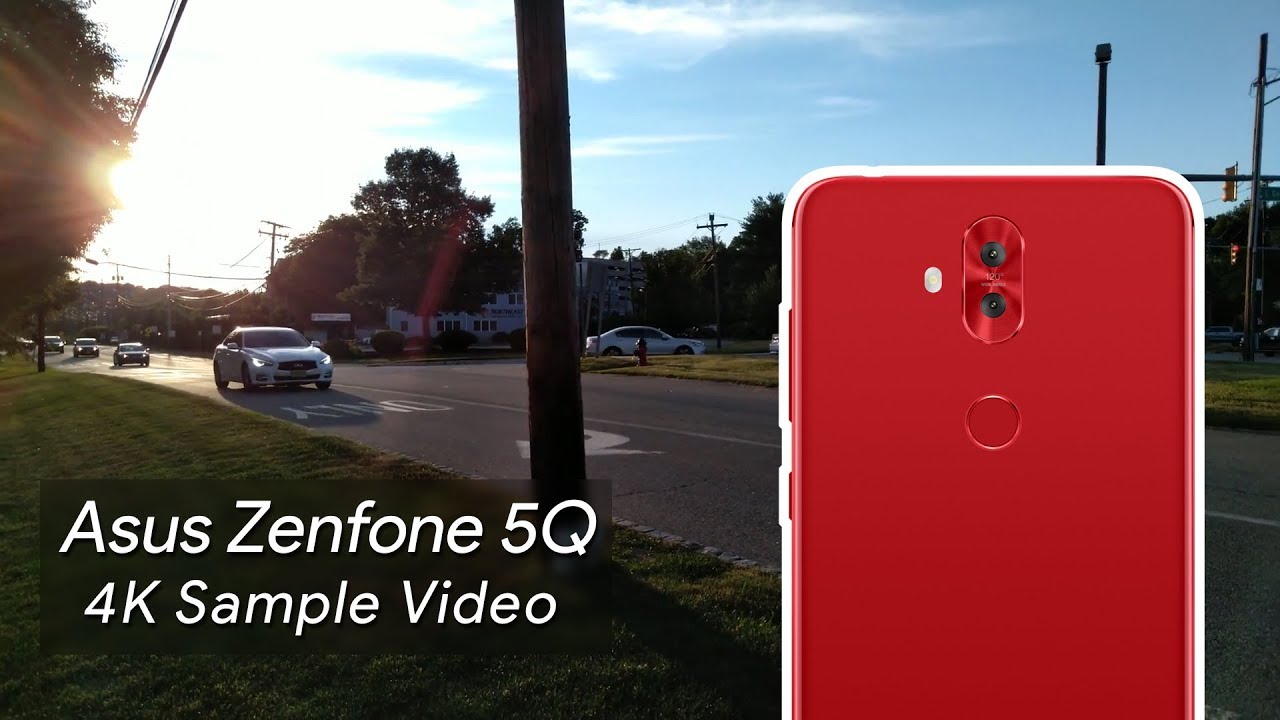 Call Quality
Calls come through nicely on the Zenfone 5Q; we didn't have any issues with signal or reception. The earpiece is plenty loud, and the speakerphone is adequate for most situations. Callers could hear us well and we could hear them without issue or interruption.
Battery Life
Packing a 3300 mAh battery, the Zenfone 5Q does well with its battery efficiency; well enough to last through a full-day's use in our time with the device. Clocking a respectable 10 hours on our custom drain test, we found the 5Q's battery life quite reasonable. Re-charge times are quick too, taking just under 90 minutes to charge from 0 – 100.
Conclusion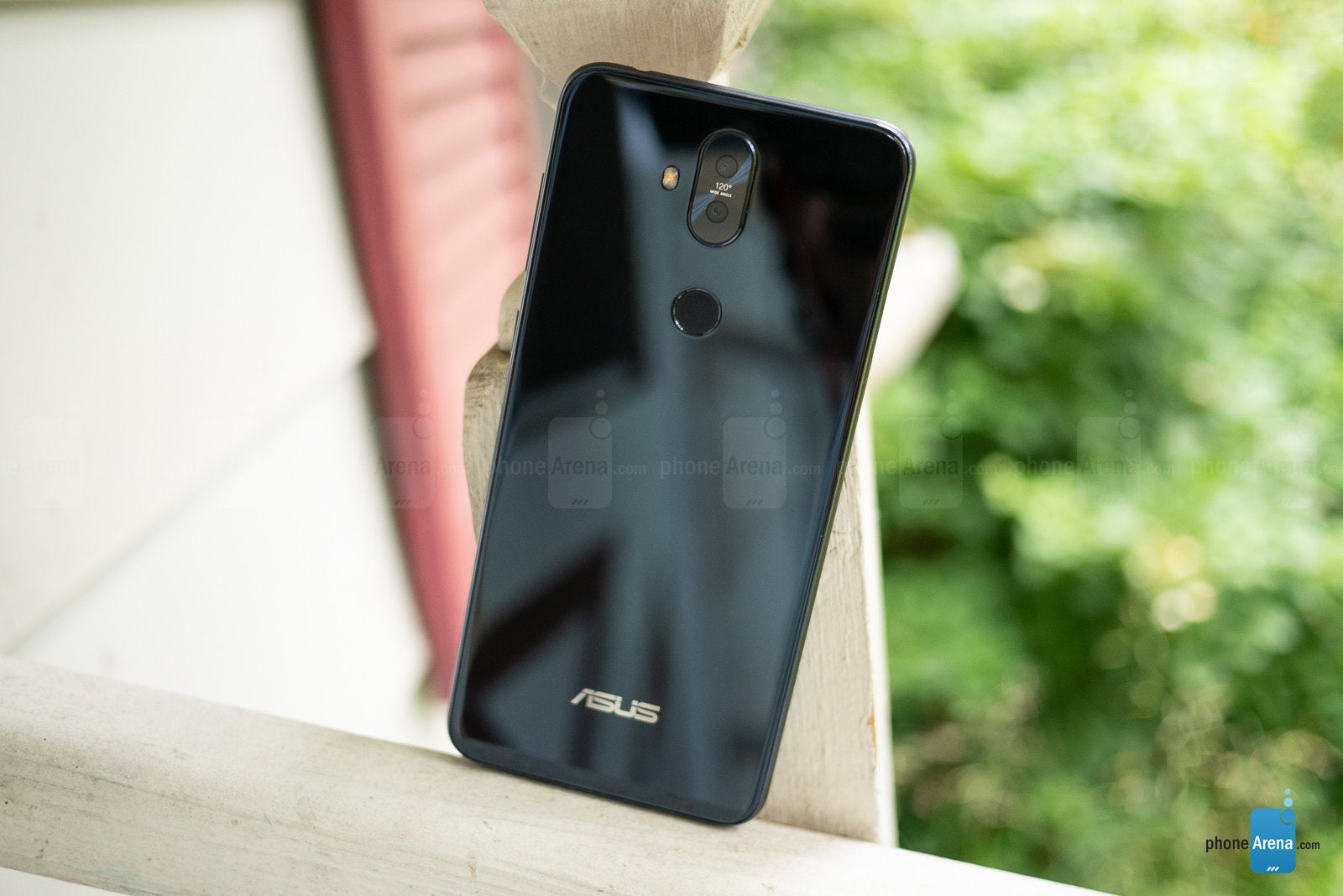 The
Asus Zenfone 5Q
turns out to be a pretty solid performer. Asus's push for capable photography continues to impress us with its results, and efficiency in the OS has led to improved battery life – something Zenfones have shown a distinct need for in the past.
Selling for $300 does put it against some potentially better-known competitors, though. Devices like the
Moto G6
come to mind, but the Zenfone 5Q has a safe lead on the G6 in most areas we find – especially photography. Other phones to consider, like
Nokia's 6.1
, also appear to be beat in areas like display quality, though photography may be a closer match up; we'd still give the Zenfone 5Q a slight edge for better usability and a quicker shutter in the camera department, though. For now, we're pretty comfortable in saying that the Zenfone 5Q is one of the best phones you can get around the $300 price point.
Recommended Stories