ROG Phone 6 & 6 Pro are getting their promised Android 13 update
2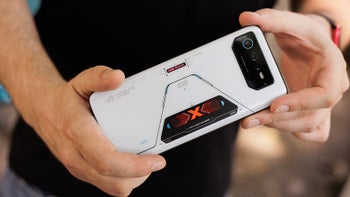 Asus
announced back in November
that many of its ROG Phone and Zenfone devices will be getting Android 13 updates in the coming months. Several models were originally confirmed to receive the software upgrade, including Zenfone 9, Zenfone 8 Series, ROG Phone 6D & 6D Ultimate, ROG Phone 6 & 6 Pro, and ROG Phone 5 & 5s series.
Each of these phones got more or less vague timelines for their updates, but Asus seems to have kept its word until now. The
first to receive the update
in December 2022 was the Zenfone 9. The ROG Phone 6 &
6 Pro
were among the phones confirmed to get the Android 13 update sometime in Q1 2023.
With less than a week before March, Asus has started the rollout of the promised Android 13 update for ROG Phone 6 and 6 Pro. The official changelog highlights some of the most important new features and improvements ROG Phone 6 & 6 Pro users can expect from this update:
Introduced new ROG UI design
Revamped Mobile Manager, Contacts, Phone, Emergency Dialer, File Manager, Calculator, Clock, Gallery, Weather, Sound recorder, Settings, Data Transfer, Local backup, Armoury Crate, Game Genie, and so on.
Adjusted Quick Settings panel, notification tray, and volume panel to Android 13 design
Added the notification permission feature. You can adjust the permission of each apps in the Apps & notifications Settings.
System clipboard added "Auto delete" and editor features
Added the QR code scanner option for the lock screen shortcut feature, and the Control from locked device feature in the Security & lock screen setting
According to Digital Wellbeing setting, system color scheme can be set to automatically switched by the bedtime option
Added the App Languages Setting
Adjusted the Vibration & haptic strength setting, Display and font size setting, and the width/length of navigation white bar when choosing gesture navigation
Changed to the Blocked numbers setting in Phone to stock behavior. You will not receive calls or texts from blocked numbers.
Removed the Call duration setting
Added the Themed icons option in the Wallpaper & style setting. Support more color combinations.
Added link quick share feature in ASUS Launcher
Adjusted the design of the dialpad and contacts details page in the Phone app to display information more clearly
As per Asus's
statement
, the update is delivered in batches, so it may take some days for everyone to receive the FOTA (firmware-over-the-air) notice. Even so, if you own either of the two gaming phones, you can tap "System updates" in the Settings / System to check if the new firmware is available for download.