Not all doctors agree the Apple Watch Series 4 is good for your health
36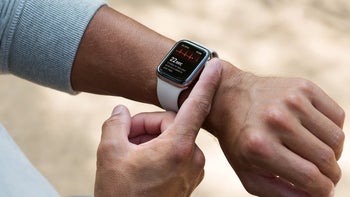 The latest (and
arguably greatest
)
Apple Watch
has
gone up for pre-order last Friday
, which means super-early adopters are only a couple of days away from getting their hands on the wearable device everyone's talking about.

But the killer new features of the Series 4 will not actually be available at launch, allowing a heated debate around the real-life medical benefits of the $399 and up gadget to continue.
It's no longer a secret that
Apple struggled until the very last minute
to gain the mandatory FDA approval needed to include an ECG monitor on the company's upgraded smartwatch, which might explain why the ECG app is still slated for a (US-only) launch "later this year."
What you may not have realized (if you've been living under a rock) is the ambivalence of the medical community towards the
Apple Watch Series 4
. While plenty of health professionals seem to think the mainstream wearable device is indeed groundbreaking, boasting major life-saving potential for people unaware of a widespread heart condition, many others have used various social media and traditional media platforms over the past seven days to express their concerns.
Without going into too much technical detail, John Mandrola, a cardiac electrophysiologist at Baptist Health Louisville, may have perfectly summarized the problem with the newest
Apple Watch
.

Although the proven accuracy of the device's Electrocardiogram feature sounds impressive, at around 90 percent, that actually means almost 100,000 people of a pre-defined pool of 1 million users will likely be falsely diagnosed with atrial fibrillation (AF).

We already know Apple expects to sell a lot more than a million units, so the number of people likely to seek medical help for nonexistent problems will grow exponentially. There's obviously nothing wrong with routinely making sure the old ticker is beating properly and functioning without a glitch, but according to Mandrola, "many" doctors will be inclined to order tests for patients "falsely diagnosed" by their hot new Apple Watches.

Thus, in addition to "needless anxiety and costs", people could also "suffer harm from unnecessary tests and procedures." All because a commercial watch is probably not the right device to correctly identify irregular heart rhythms and recommend the proper way to conduct preventive health services.