Apple Watch will be the wearable of the World Surf League: first time as official equipment in pro sports
2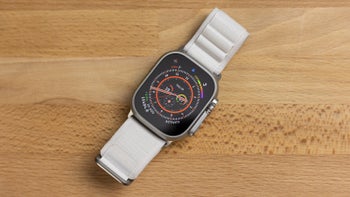 Apart from
helping save lives
and giving important health info, the Apple Watch is now getting a new occupation - it will be "the official wearable equipment" of the World Surf League (WSL)'s season this year,
reports 9to5Mac
. A new WSL Surfer app for the Apple Watch will come with it to provide surfers with key info in real-time.
Apple Watch 8 and Ultra will be the official wearables for the World Surf League
The
WSL announced
the news sharing that this will be the first time Apple Watch is used as "official competitor equipment in a professional sports environment". Elite WSL athletes will use the new WSL Surfer app on the
Apple Watch 8
or the
Apple Watch Ultra
throughout the Championship Tour season.
The wearable will keep them informed while they're competing in the water. The WSL Surfer app on the Apple Watch will sync with the WSL Scoring System in real-time. Athletes will then get scores, wave priority, and times. The WSL says the Apple Watch is very well suited for the task thanks to its large and bright screen, its durable design, and cellular connectivity.
Each competitor will receive either an Apple Watch Ultra or an Apple Watch Series 8 before they compete, and the wearable will of course come with the WSL Surfer app. The technology was tested by the WSL in the previous two seasons to make sure it will meet the needs of the competition.
We're thrilled the WSL is utilizing Apple Watch for the Championship Tour, making it simple and easy for surfers to quickly glance at their wrist for instant access to vital information. This innovative solution leverages many of the advanced features of Apple Watch - bright high-resolution display, durability, water resistance, cellular connectivity, and a powerful platform for organizations to build custom apps - and the new WSL Surfer app will empower surfers competing at the highest level with the information they need while in the water,
said Eric Jue, Apple's Director of Apple Watch Product Marketing.