You can get a cool $200 iPhone XR discount with AT&T at Fry's Electronics right now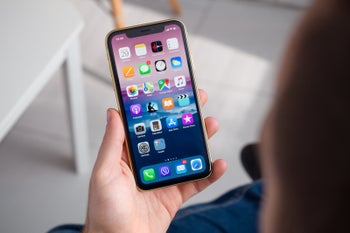 There are
quite a few reasons
why
Apple earned significantly less money
than initially anticipated between October and December 2018, but first and foremost, it seems
iPhone XR
, XS, and XS Max sales were
indeed underwhelming
.
Thankfully, you can forget
trade-ins
and convoluted
BOGO arrangements
today only... as long as you don't have a problem visiting a physical Fry's Electronics store and committing to a long-term AT&T
contract
device payment plan.
Fry's is ready to shave a cool $200 off
the iPhone XR's regular price in a 128GB variant, letting you pay $24.95 a month for two years or $19.96 a month for two and a half years.
That amounts to a grand total of around $600, which is definitely a reasonable price to pay for an
extremely well-reviewed device
with Face ID technology, impressive A12 Bionic processing power, stellar battery life, and exceptional camera performance.

With 128 gigs of internal storage space, the iPhone XR normally starts at $26.67 a month on installment plans, or $800 all in all. Unfortunately, there are only 34 Fry's Electronics locations nationwide, but if you know of a store near you and want to activate the XR on AT&T anyway, making the trip today certainly feels like a good idea.