Some Android Auto users are experiencing a strange "Searching for GPS" Google Maps bug
2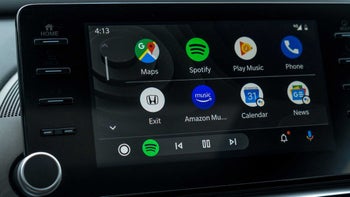 In the last few days, some users have been experiencing an issue with Google Maps on Android Auto,
reports 9to5Google
. The affected users are seeing "Searching for GPS" on their Android Auto.
Android Auto "Searching for GPS" issue surfaces
The affected users have taken it to Reddit and
Google Support Forum
to express their frustrations with this issue and to search for a fix. Interestingly enough, the issue has started appearing in the past few days, but for some users, it started a few weeks ago. It this unclear what the root cause is at the moment, whether it is something with a new update or not.
The affected users reported that the issue arises when their phone is with its screen turned off, basically when put to sleep.
On Reddit
, people have found some workarounds that seem to work for some of the affected users. One is to change Google Maps' Location permission to "allow all the time", instead of "only while using app". Others suggest that turning off "Optimized battery usage" might improve the problem.
All in all, these workarounds aren't exactly a fix for the situation. At the moment, Google has yet to acknowledge some widespread issue is occurring.