Android 13 may force Samsung to apply seamless updates at long last
1
We may earn a commission if you make a purchase from the links on this page.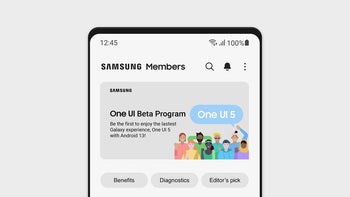 Android's
Seamless Updates
feature that allows installing big operating system version updates in the background while you use your phone as you would normally, has been around for the last few editions.
It wasn't mandated, though, so manufacturers like
Samsung
often preferred to opt for the old way of doing updates that doesn't gobble storage space for a temporary partition where the background installations happened.
With
Android 13
, however, even Samsung would have to turn on the Seamless Updates option as
Mishaal Rahman
found out that Google's latest mobile operating system version comes packaged with the virtual A/B partition approach.
While virtual A/B requires significantly less storage than A/B, it still requires more storage than non-A/B devices, at least when applying OTA updates. Snapshotting each dynamic partition effectively means cloning the entire "super" partition, which means that multiple gigabytes of free space need to be available in the "userdata" partition to hold those snapshots. This is likely why some of the OEMs that held off on adopting A/B also held off on adopting virtual A/B, and why Google decided to not go forward with requiring that devices launching with Android 11 or later use virtual A/B.
In Android 13, however, Google has developed a new method to shrink the size of the virtual partition required for Seamless Updates to work and OEMs will have little excuse not to move to the new OTA update method.
Whether they like it or not, Android phone makers will seemingly be mandated to provide big Android updates happening behind the scenes while we do something else on their phones.
It remains to be seen of Google's mandate can be wiggled out of as soon as
Samsung's phones get the official Android 13 builds
and the first major features and security update rolls in afterwards. If these happen as a Seamless Update, then Samsung may have dropped its unspoken opposition to Google's virtual A/B partition method at long last.
Recommended Stories