Current Android devices won't be able to get seamless Android N updates
71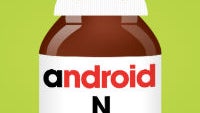 One of the most intriguing new features of Android N is in seamless updates, but there are a lot of questions surrounding exactly what that means for users. We've been asking around and no one can say if it will make updates faster or if we'll still have to wait through manufacturer customization and carrier testing, and then the "seamless" part comes in once the update is finally pushed out.
But, we are getting some info on seamless updates, and the early news is not that great. According to
Android Police
, Google said current Nexus devices will not support seamless updates, and the reasoning given makes it sound like no current Android device will be able to handle the feature. Google said seamless updates require dual system partitions, and the act of creating those two partitions is apparently something that can't really be done by an end user, at least not without the potential for bricking your device.
Google apparently made it sound like creating the dual partitions would theoretically be possible with the help of a computer, but the likelihood of bricking the phone is too high to give users the option officially. Of course, that means we'll more than likely see some trickery from the XDA world, if you're the adventurous type.
So, seamless updates will probably never come to any current Android phones, but once devices start launching with Android N, you'll be good to go.