The new Material You Google Drive widget appears on Android 12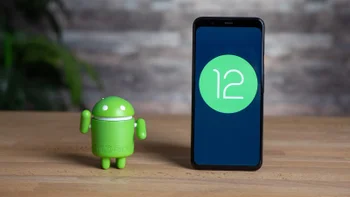 Android 12
has brought a new redesign dubbed Material You, and many apps and widgets have now started to reflect the operating system's new look. Now, the change is also coming to the Google Drive widget on phones running Android 12,
reports 9to5Google
.
Google Drive widget gets suggested files on Android 12
The new suggested files and search option for the Google Drive Material You widget were teased recently, and the change is now officially coming.
The "Suggested files" widget shows a search field that opens the app and keyboard, with a "Search in Drive" interface. Next to this option, you will find an upload button that allows you to choose what to upload from your phone, and below, there is a list of a few documents that you recently edited and "often open around this time".

Tapping on the suggested documents will open the appropriate app, whether it is Docs, Sheets, or Slides, directly.
The widget can take the entire screen and the list with the suggested files won't need scrolling in this case, or it can also be shrunk down to a compact 3x2, and the search text hint will adjust accordingly to the size you've chosen. Additionally, when you change the size, you can also tap the bottom-right pencil button to change the Google Account you're currently using.
And of course, as this is a Material You widget, it features Dynamic Color for its components which matches your wallpaper's predominant colors to look good and consistent with the rest of your icons and operating system.
The new Google Drive widget is available via a server-side update, so you cannot manually download it. The version it comes with is version 2.21.417.3.90, and it is already widely available, although some people may not be seeing the new widget just yet. The cool thing is that some of the new widgets for Google Drive are also making their way on older Android versions, and the new widget was spotted on devices running Android 11.
Material You, Android 12, and the new widgets
Android 12 has now been officially released for Pixel phones, bringing the beautiful Material You redesign. The new look of the OS features Dynamic Color, pleasant to look at icons with rounded corners, and an overall more consistent and visually effective look across your entire Android 12 phone.
Recently, we reported on another widget getting improvements with Android 12 and Material You: the Google Weather home-screen widget. It now has the Material You look, and has come with new compact sizes and more information displayed on it at a glance. It now shows an hourly weather forecast and now defaults to 4x2 on the preview page. This size option, as well as the 5x2 one, can give you a four-hour forecast and a weather condition summary, and it has a "More on weather.com" button at the very bottom of it.

Android 12 is now available for Pixel phones
, and Android phones from other vendors are going to follow suit. So far, we know that phones from Samsung, Motorola, OnePlus, Oppo, Xiaomi, Nokia, and other vendors will be getting Android 12 later in the fourth quarter of this year, and some lower priority models could even be getting it at the beginning of next year.
For the premium Galaxy S21 series, the One UI 4 update with Android 12 underneath will become official by the end of the year (it is currently in beta version and the stable version will be released by the end of December, at least on flagship phones). This means that Galaxy fans will be able to experience Android 12 sooner rather than later.