Amazon unveils all-new Echo Dot Kids Edition, and it's already on sale at a nice discount
1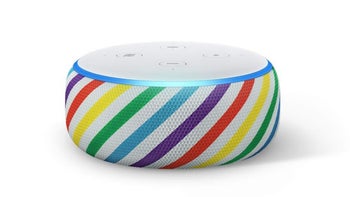 Smart speakers are
incredibly popular
around
the world these days
, and as much as Amazon, Google, and Apple would like the premium Echo Show, Home Max, and HomePod to be the ones selling like hotcakes, the staggering growth of this fledgling market is primarily driven by the entry-level, ultra-affordable Echo Dot and Home Mini.
Along with the "regular" Echo Dot, Amazon has been offering
a kid-friendly variant
of its smallest smart speaker since last year, and now this product is getting an upgrade of its own. The "all-new" Echo Dot Kids Edition is essentially a more colorful
third-gen Echo Dot
including a free one-year subscription to Amazon's FreeTime Unlimited service and a worry-free 2-year guarantee.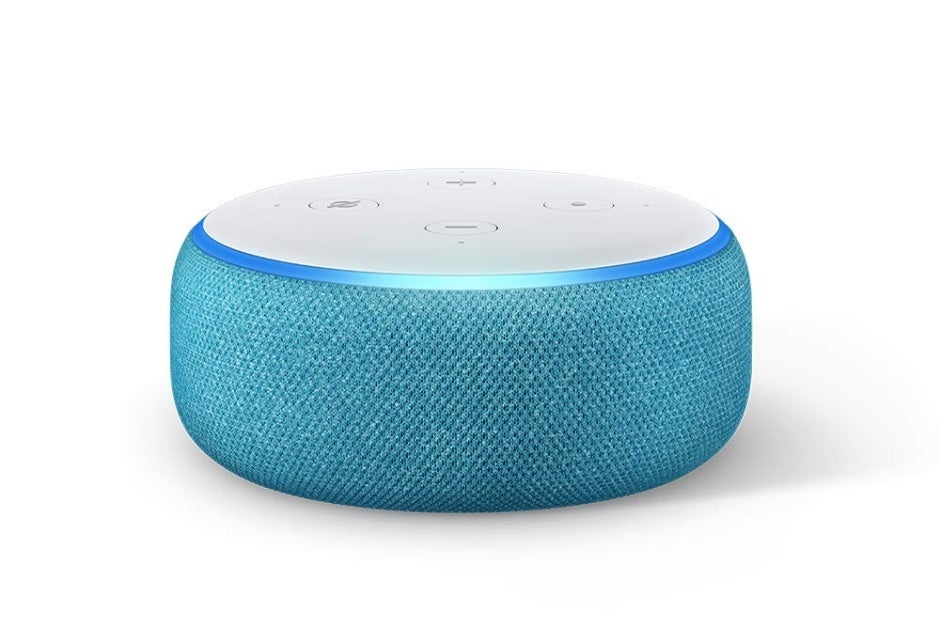 Available in blue and "rainbow" flavors, the refreshed Echo Dot Kids Edition no longer comes with a protective case, sporting the same stylish fabric design as its non-kid-friendly sibling. With FreeTime Unlimited, children get access to loads of entertaining and educational content, including more than 1,000 Audible books, thousands of songs, as well as games and special Alexa "skills."
Meanwhile, parents can set daily time limits for all these activities, as well as supervise everything their kids have access to and make the smart speaker automatically filter mature content like explicit songs from select music services. That doesn't mean Alexa is crippled in any way on the new Echo Dot Kids Edition, hiding the same amazing tricks up its sleeve as on the rest of
Amazon's hugely successful Echo lineup
. We're talking weather reports, answers to all your questions, timers, alarms, the whole voice-controlled shebang.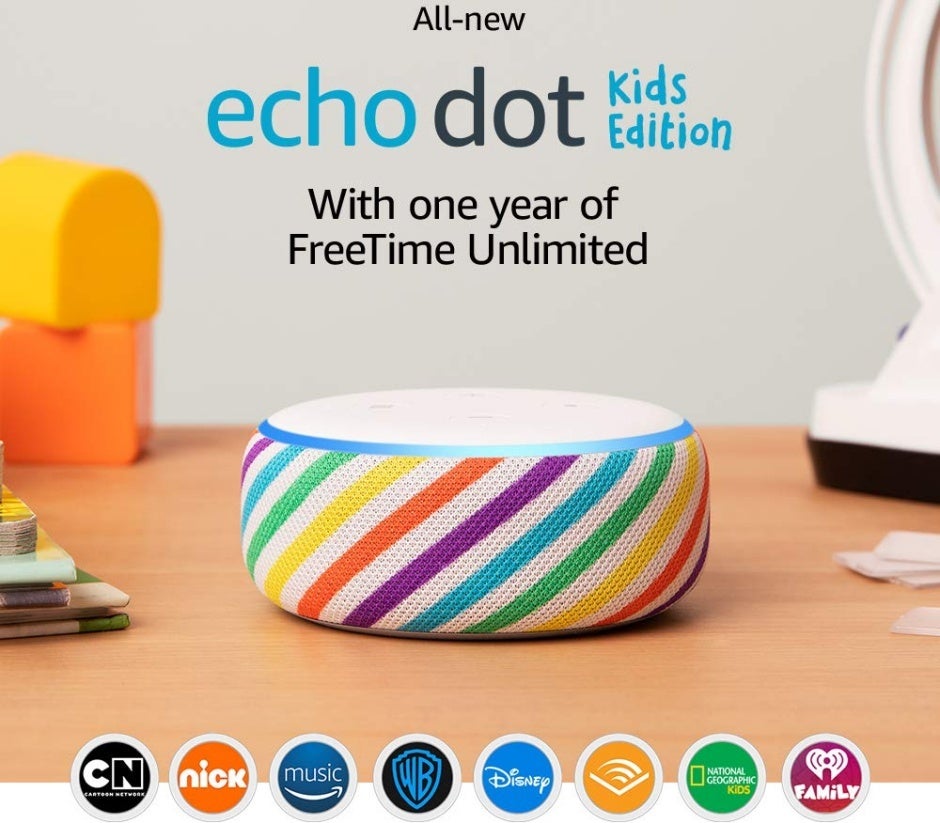 Released with a recommended price point of $69.99, the latest addition to the Echo family is actually up for grabs right now at only $49.99. Pre-orders are already underway and deliveries are expected to start on June 26, at which point this sweet introductory deal should also expire. Keep in mind that the standard
Echo Dot is itself discounted
at the time of this writing, from $49.99 to a measly $29.99.