ZTE to fight U.S. export ban, threatens legal action
11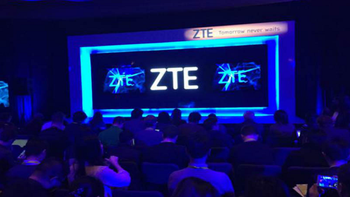 Just the other day, we passed along the news that the U.S. Commerce Department's Bureau of Industry Standards (BIS) was reviving a U.S. export ban that
prevents Chinese phone manufacturer ZTE from purchasing anything from the U.S.
The ban runs to March 2025. Last year, ZTE was fined $1.19 billion by the U.S. for supplying goods and services to Iran and North Korea. The Commerce Department suspended a seven-year export ban against ZTE under the condition that it follow certain restrictions on bonus payments and issue letters of reprimand to those involved. ZTE allegedly lied to the U.S. about its compliance with this, and the BIS started the export ban against the company.
ZTE could lose access to Snapdragon chipsets
and the Android OS
following the implementation of the export ban. In a desperation plea to the U.S., the company says that the ruling and the subsequent ban is "unacceptable" and "unfair." The company says that it has taken steps since 2016 to improve its Export Control Compliance program, and states that BIS is wrong to impose the harshest penalty against ZTE before an investigation is completed.

According to the company:


ZTE self-identified the issues in the correspondence and self-reported by ZTE immediately.

The Company has taken measures against the employees who might have been responsible for this incident.

Corrective measures has (sic) been taken immediately.

A prestigious U.S. law firm has been engaged to conduct independent investigation.
And ZTE even tried to point out that the ban would cause problems for U.S. corporations. "The Denial Order will not only severely impact the survival and development of ZTE, but will also cause damages to all partners of ZTE including a large number of U.S. companies," it said in a press release issued today.

Besides stating its case, ZTE also said that it might take legal action to "to protect the legal rights and interests of our Company, our employees and our shareholders, and to fulfill obligations and take responsibilities to our global customers, end-users, partners and suppliers."

source: ZTE