"Yuck, who needs a stylus?": the Apple iPad Pro does and it's called the Apple Pencil
95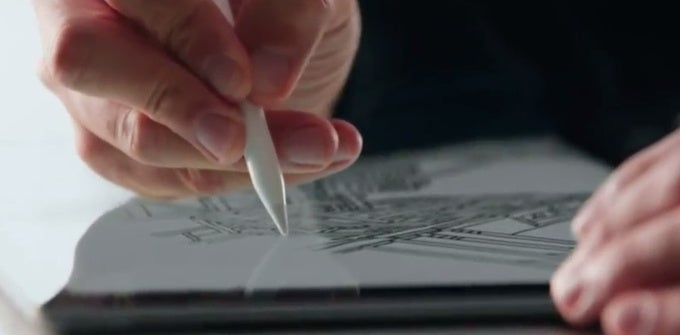 Back in 2007, during the announcement of the original Apple iPhone, legendary Apple CEO Steve Jobs jokingly expressed his animosity towards styluses in general.
"Yuck, who needs a stylus,"
he claimed. Well, guess what happened at Apple's 2015 September 9 event: Apple not only unveiled the largest iPad ever, the
iPad Pro
, it also revealed the Apple Pencil.
Just as its name suggests, it's a rechargeable stylus exclusively for the 12.9" iPad tablet. It has an embedded Lightning connector that allows you to directly connect it to the iPad Pro and charge it.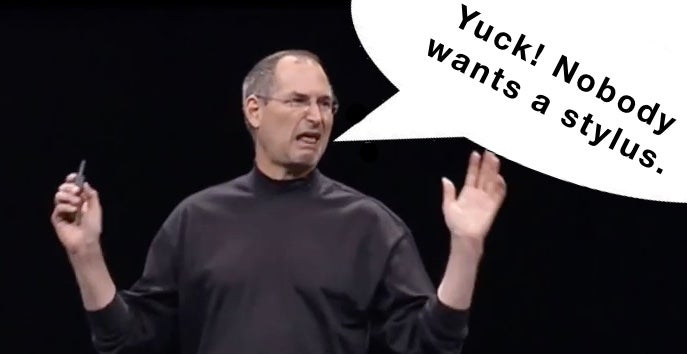 Thanks to the Apple Pencil, adopters will be able to unleash a whole new level of functionalities. Naturally, drawing and writing will be among its staple features. There will be a couple of built-in iOS apps on the iPad Pro that will allow you to make use of the writing instrument. It will work with the revamped Notes app, as well as the built-in Mail, where users will be able to draw and mark up on any incoming attachment.
Other developers that will fully support the Apple Pencil are Microsoft's Office suite, as well as a few of Adobe's iPad-tailored apps that will be exclusively available on the iPad Pro and will ship in November.
The Apple Pencil will cost you $99.