Your smartphone could become the most important tool in your medicine cabinet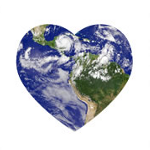 If Dr. Leslie Saxon gets her way, the most important medical tool that you will be soon using to keep you healthy is your smartphone. Dr. Saxon is the head of the USC Center for Body Computing and her goal is to allow anyone to send their medical data to a healthcare researcher through a smartphone. She also wants everyone to record their heartbeat using an app that allows the camera on a phone to measure a heart rate via a finger. She is part of a study that has recorded the heart rate data of 200,000 cardiac patients with an implanted medical device and has recorded millions of "continuous heartbeats" overall.
On the last day of TEDMED2012, the Doctor announced a new website,
everyheartbeat.org
that would be what she calls the "Facebook of medicine". A cardiologist, Dr. Dixon envisions a future where people can use add-on accessories and apps to send info about their health, like blood pressure or glucose levels, from a smartphone to the site where it can be viewed by physicians and researchers.
Since most people carry their smartphone with them wherever they go (and for some, whenever they go) it is the
perfect conduit to the inner workings of the body
and thus can give your Doctor a quick and painless look at how healthy or ill you are. The everyheartbeat.org site hopes to be ready to collect your medical info by next year. The site is currently collecting emails from those interested in the service.
source:
Everyheartbeat.org
,
MITTechnologyReview
via
Textually.org