Your cellphone has 10 times more bacteria than your toilet seat
22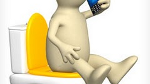 What would you rather hold in your hand, your cellphone or your toilet seat? Before you answer, we'd like to tell you a story about a man in Uganda who
contracted the deadly Ebola virus
after stealing a mobile handset from a quarantined ward of a hospital, near the site of an Ebola breakout. Charles Gerba, a microbiologist at the University of Arizona says that while toilets get cleaned all the time, most people don't stop to clean their cell phone. Gerba also noted that cellphones pick up germs constantly and added, "
I see people talk on their phone on toilets
." Cellphones are said to carry ten times the amount of bacteria than the amount on an average toilet seat.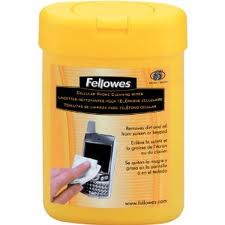 Anti-bacterial wipes made for cellphones can safely kill the germs
But the problem isn't the germs that get on mobile phones, but the sharing of the phones. The microbiologist said that without sharing, each unit would have only one set of germs which wouldn't get the owner sick. Toss in germs picked up from other users of the phone and you have a stew of bacteria. Being a phone, we put these devices up to our mouths and faces. Because they are electronic, we have a fear of cleaning them.
So how do we get rid of this threat? First,
don't freely share your device
with others. Also, the use of an anti-bacterial wipe could help clean up your handset and is gentle enough not to damage your phone.
So let's go back to our original question, what would you rather hold in your hand, your cellphone or your toilet seat?
source:
Yahoo
Recommended Stories