YouTube now streaming at 60fps for Android and iOS
12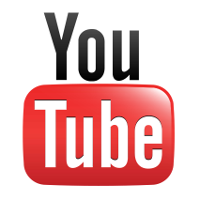 Starting today, YouTube videos on iOS and Android can stream at 60fps. While this is new for the mobile version of YouTube, the desktop variant has already been streaming at that rate. In addition, 60fps YouTube is also available for Apple TV and the PlayStation 3 and 4 consoles. Google has even added support for 60fps 4K video (along with 60fps in 720p and 1080p).
You might recall that when the OG
Apple iPhone
launched (which was exactly eight years ago yesterday), YouTube videos were clear when rockin' a Wi-Fi connection. It was no surprise that on EDGE, most of YouTube was barely watchable.
Google has been constantly updating the YouTube experience. Those with a 1440 x 2560 QHD screen can view certain videos (like the Batman v. Superman trailer) in 1440p. Many say that they can't tell the difference between 1440p and 1080p. Either setting provides crisp, sharp entertainment for mobile device users.
source:
TechCrunch