YouTube for iOS gains Google Cardboard support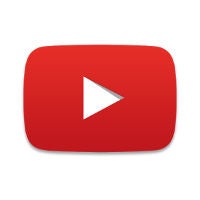 YouTube viewers using the iOS app have received a small update. The change list includes support for VR headset Google Cardboard on YouTube videos streamed over iOS. Android users already have had this capability for months. Now, those with an iPhone or iPad will be able to click on the Google Cardboard icon found on any video, and watch a 360 degree VR video through the headset.
It was only last year that a version of Cardboard compatible with iOS was released. It is not surprising after all, that Google had Cardboard support Android first ahead of iOS. But Apple is said to be working on its own VR technology. It has reportedly assembled a team of VR and AR experts. This is a secret team stocked with employees from companies like Microsoft and Lytro.
Back in 2013,
Apple filed a patent for a VR headset
. The first VR headset available in the Apple Store was the Mattel View-Master Virtual Reality Starter Pack, priced at $29.95. The device was initially spotted in the Apple Store back in February.

If Apple does enter VR in a big way, it has the money, the people and the technology to quickly make up for lost time. Now, iOS users are going to get to experience VR on YouTube, whetting their desire for more.

source: Photoscoop