YouTube TV officially announced: 44 channels for $35 per month
36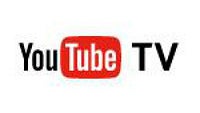 We've been hearing rumors for a while that YouTube was working on its own
streaming TV bundle
, similar to that of Sling TV or DirecTV NOW, and those rumors just came true. Google has announced YouTube TV, which will offer access to 44 channels for $35 per month, and allow you to watch on any device you want to from your phone to your TV.
The 44 channels offer a pretty solid choice of options, including the four major networks, news, sports, entertainment, education, kids content, and even YouTube Red (yes, that's right! YouTube Red is considered a full "channel" being offered.) The selection is a bit lopsided though with 14 of the 44 channels (32%) dedicated to sports, so how good a deal this is will be highly dependent on how much you like sports, or if you think $35 is a good price for ABC, CBS, NBC, Fox, CW, Syfy, FX, FXX, USA, a couple NatGeo channels and some other stuff. To be fair, YouTube TV also promises to offer local sports and news "based on where you live", which is something other skinny bundles like this can't always match; and, no other streaming service includes CBS, which has been pushing its own CBS All Access service. There are also no music channels, but frankly everyone uses YouTube for music videos anyway.
One odd thing about YouTube TV is that it will act very much like a traditional cable system in that all channels will be live feeds, but instead of having any sort of on-demand option, YouTube TV will include "unlimited cloud DVR." This means you can only watch content on-demand if you've "recorded it" to your cloud DVR (which just sounds insane because from storage and data processing perspective, there's no way that Google is storing separate copies of these shows for each user that "records" it.)
Still, at $35 per month, it's not that bad a deal, and with no contract you can cancel if you don't like it. The inclusion of CBS and the cloud DVR feature add value over competing services, and assuming it works through the normal YouTube app, then app support across devices will be solid.
It is unclear exactly when the service will be widely available though. Google says it will be available "soon in the largest U.S. markets and will quickly expand to cover more cities across the country." No word yet on what "soon" means, but you can sign up for notifications.