YouTube Unplugged may be a streaming cable TV service on the way
9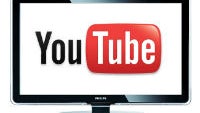 Cord cutting has gotten easier and easier over the years, but it can still be somewhat awkward to give up cable if you enjoy enough of the content you would get there. You could save money, but it would require a number of subscriptions to various streaming services to make up the loss. And, it sounds like YouTube is planning to get in the game too.
Reports say that Google is working on a service called YouTube Unplugged which would offer a bundle of cable channels streamed over the internet. It's unclear yet if the service would be similar to something like Hulu where shows would be available on demand, or if it would be more like Sling TV where it would mimic the live stream found on a proper cable subscription. YouTube has reportedly discussed the plans with a number of media companies, including NBCUniversal, Viacom, Twenty-First Century Fox, and CBS. However, no actual rights have been secured yet.
YouTube Unplugged would be a paid subscription service, and although nothing is confirmed, YouTube allegedly wants to keep the price under $35 per month. Also, given that no content rights have been secured, it's clear the service won't launch any time soon. Reports say 2017 would be the earliest we might see it.