YouTube TV goes live in 10 more markets in the United States
6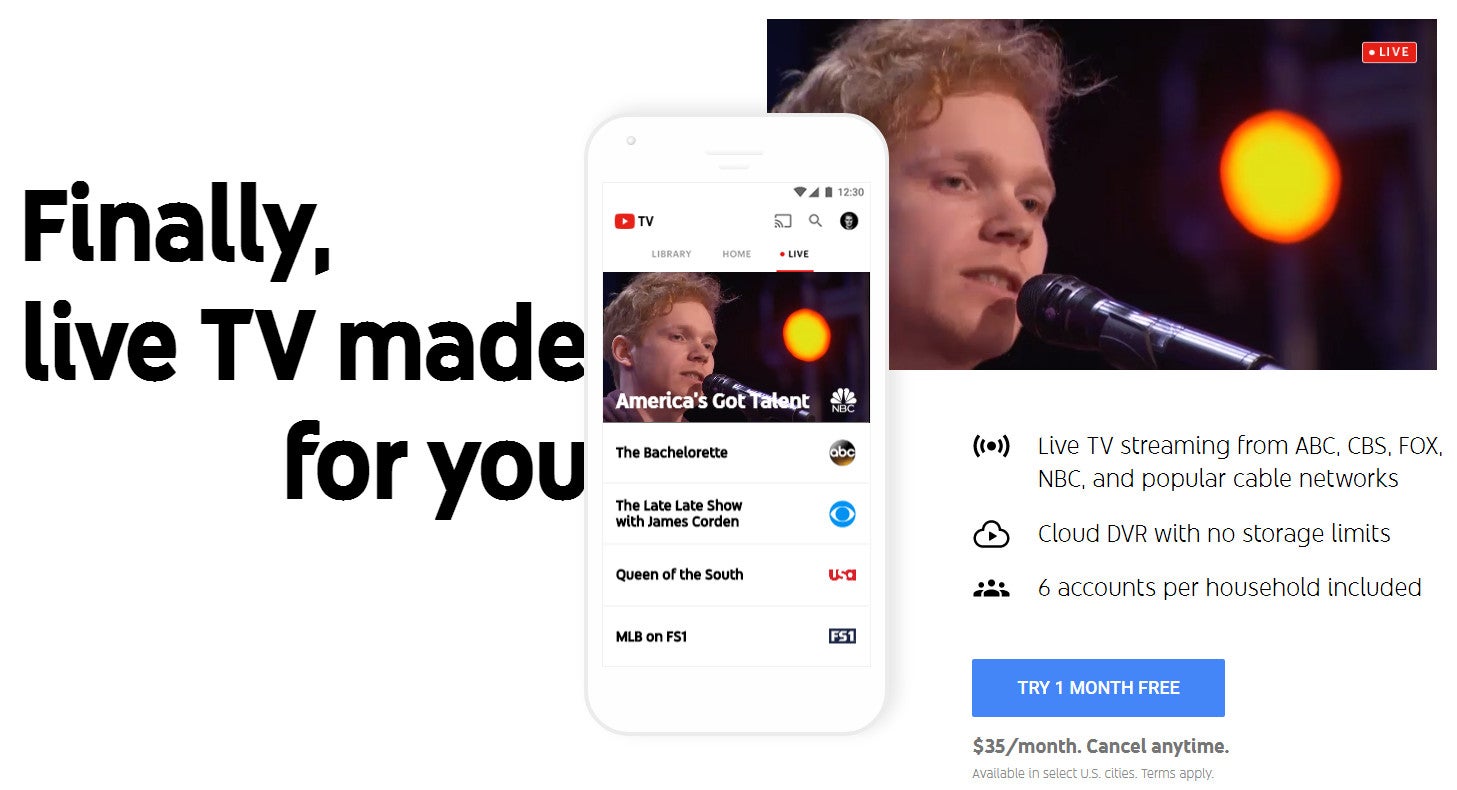 Google promised last month
to bring its YouTube TV service to 10 more markets in the coming weeks. Although the time frame wasn't that exact, the fact that it was a matter of weeks kept the hype real.
After four weeks of waiting, Google announced that YouTube TV is now live in 10 more markets across the United States: Dallas-Fort Worth, Washington, D.C., Houston, Atlanta, Phoenix, Detroit, Minneapolis-St. Paul, Miami-Fort Lauderdale, Orlando-Daytona Beach-Melbourne and Charlotte.
The 10 new locations add to
another 5
cities (New York, Los Angeles, San Francisco Bay Area, Chicago, and Philadelphia) where YouTube TV service was initially launched.
Obviously, you still need to pay the $35 monthly fee if you want to subscribe to the service, but that's less than half the average cost of cable, so many will find it worthy enough.
Once you subscribe, you'll gain access to live streaming from ABC, CBS, FOX, NBC, ESPN, Fox Sports Networks, Comcast SportsNet and dozens more. Moreover, based on where you live, you will be able to watch local broadcast TV stations covering local sports and news.
YouTube TV service
is accessible from just about any device with a screen like a phone, tablet, computer, as well as TV via Google Chromecast stream.