You can re-enable the double-tap-to-wake functionality on your rooted Nexus 6, here's how
1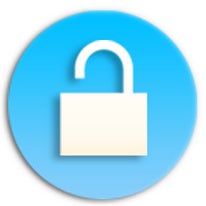 Last week, it was revealed that Google's latest and greatest, the Motorola-made
Google Nexus 6
, has built-in support for
a double-tap-to-wake feature
, which has been apparently ditched out by Google in the last minute, but is still supported by the kernel of the device.
Well, if you have, by chance, already gotten your hands on one of these Nexus 6 behemots and you're craving for such a feature (for ease-of-use purposes), then worry not, as a simple Android tool will allow you to easily enable this functionality, which
apparently stands high in most users' books
.
First of all, your Nexus 6 has to be rooted. After you've met this requirement, you'll have to install a small app, dubbed Doubletap to Wake Enabler, which will straightforwardly walk you through the process of re-enabling the feature. The app can be set to automatically turn the double-tap-to-wake feature on every boot of the Nexus 6. Still, don't expect it to work seamless all the time, as it might misbehave if your beastly phablet has fallen to a state of deep sleep.
Apart from the double-tap-to-wake feature, it was recently unraveled that the
Google Nexus 6 also has a hidden LED notification light
. With the aid of one of the more popular third-party LED managers, Light Flow, users can control and make use of the notification LED light. All of this suggests that the Nexus 6 might have been a little bit rushed indeed. In the meantime, you can also check out
what else's inside the Nexus 6
!
Download: Nexus 6 Double Tap to Wake (
Android
)
source: XDA (
1
), (
2
)