The Google Nexus 6 gets disassembled in a complete teardown, it's relatively easy to repair
9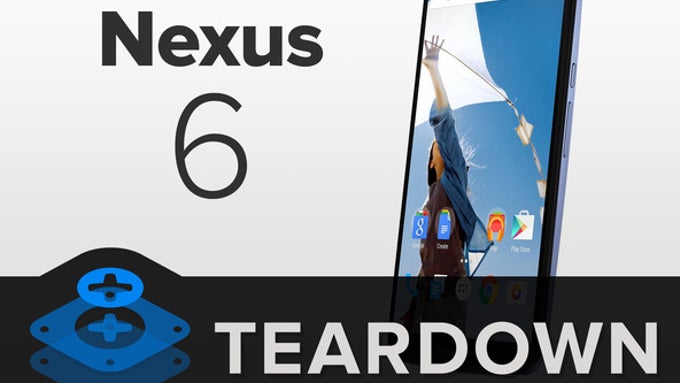 Despite the hiatus around its launch, one can't deny the fact that the
Google Nexus 6
is a beastly device that is packing some serious hardware below the hood. Provided that you have been among those lucky enough to lay their hands on the device and have been brave enough to dismember the Motorola-made phablet, then you have surely eyed its insides with pure tech geek's pleasure. As usual, as soon as a compelling and intriguing flagship arrives on the market, we are quickly treated to a thorough teardown of the device. The Google Nexus 6 is, by no means, different and does not deviate from this trend, as the latest Google phablet has been completely taken apart by the usual suspect - iFixit.
The teardown of the flagship reveals that it's relatively easy to repair the handset, as it makes use of just one kind of screw (a relatively uncommon T3 size, but let's not nitpick here) and less adhesives in comparison with other handsets. The disassembly also reveals that the device employs a modular build, which means that it will be relatively easy to interchange faulty components should the worst happen. However, certain hardware components - the speaker, the SIM slot, the vibrator, etc. - are less accessible due to their soldering to the motherboard of the phone. As a whole, iFixit award the Nexus 6 with a repairability score of 7 out of 10 points.
Check the teardown below.
Enjoyed this disassembly? Then check out these, too:
source:
iFixit