You can now buy the OnePlus 3T in soft gold
5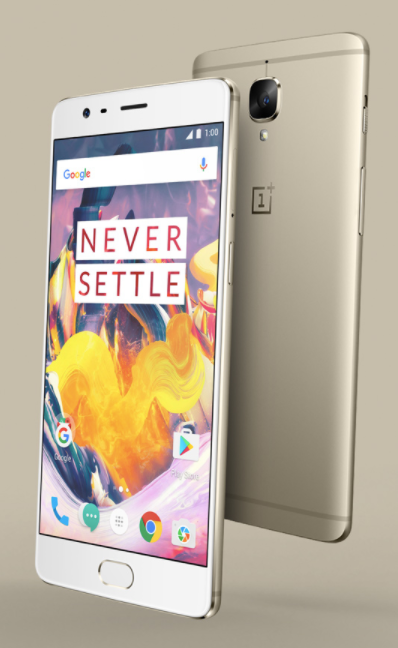 The
OnePlus 3T
, one of our favorite phones of 2016, is now available in soft gold.
The $440 phone launched with one color option, the 'gunmetal' gray, and now the second color that OnePlus has promised from the get-go has become available.
The OnePlus 3T is sold in two versions: a 64GB storage model for $440, and a 128GB version going for $480, but the latter is currently out of stock in many markets, including the United States.
The OnePlus 3T fully supports 4G LTE bands for AT&T and T-Mobile in the United States, but it does not support CDMA technology, so it will not work on Verizon Wireless or Sprint.
The appeal of the OnePlus 3T lies in its sleek design, clean Android skin that comes with some welcome improvements, and the alluring price. The OnePlus 3T costs nearly half the price of other high profile phones the same size like the
Apple iPhone 7 Plus
or the
Google Pixel XL
.
Meanwhile, shipping times have also improved significantly from the OnePlus 3T. While previously you had to wake for weeks to get the phone, the OnePlus 3T in soft gold is now shipping within just 4 days, while the gunmetal option ships within 11 days in the US.