You can now buy devices on the Google Store from any place in the world, shipping still limited to select few countries
8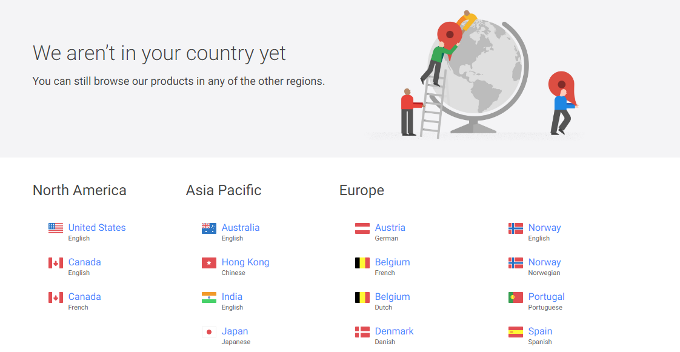 The Google Store has just opened up to more places. Kind of.
The Google Store, the place where Google sells its Pixel phones and tablets, its Chromecasts and Nest home products, only ships to a select few countries: the United States, the UK and select few European nations, as well as a few others, but while previously it was completely closed for users from non-supported countries, this is no longer the case. Customers from all over the globe and can now access any of the supported versions of the Store and - what's better - use their local credit or debit card to buy devices on that supported territory.
You can browse and order on the Store from any place now, but ship only to select few countries
Okay, it's a little confusing, so let's explain by ways of an example: before today's update, customers from, say, Romania, could not access the Google Store since Google does not officially sell products there. Starting today, Romanians can access the store and select any supported region. They can also buy stuff using their local Romanian card, but they cannot ship the device to Romania. The whole idea is that you can use this feature to buy devices as gifts. Say you have a relative or a friend in Germany, and you live in Romania: you can now pay for a Google device on the Google Store and send it to any German address.
Of course, this will be used by third parties for easier access to Google products to those many places where you still cannot officially ship devices. Use a friend or the inevitable proxies that will likely appear to ship those devices from that German addressed you shipped to, to your original Romanian address.
This is not of much use to U.S. or German, or users from any other supported market, of course, but it's a welcome update for everyone else. You can check out the Google Store at the link right below: