You can no longer buy OnePlus 5 in the US (OnePlus 5T imminent?)
21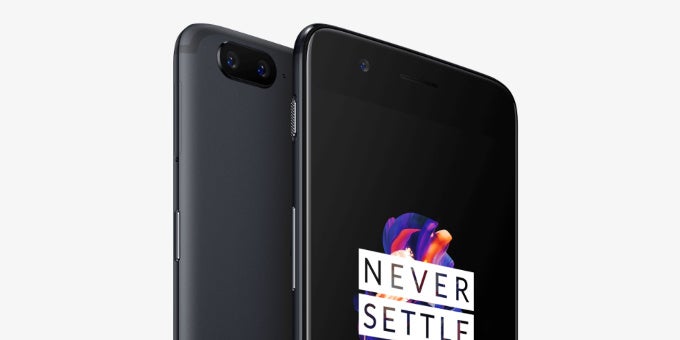 The
OnePlus 5T
seems imminent: you can no longer buy the OnePlus 5 on the company's official website in the United States.
And since OnePlus only officially sells its phones via the website, this means you can no longer buy the phone in the US, period (but you can still buy the phone in other markets).
Last week, we already noticed that the
OnePlus 5 showed as out of stock in the US
and was available in limited quantities globally, and now as the 'Buy' button completely disappears from the website, chances are high that a new OnePlus phone - the OnePlus 5T - is coming soon.
We were the first to tell you about the way OnePlus is likely to operate with the 5T: parent company BBK Electronics in China has already released a device that will likely serve as the blueprint for the OnePlus 5T, and there is one big change.
An edge-to-edge, 6-inch 18:9 screen
The OnePlus 5T is likely to have a 6", 18:9 display and - possibly - some sort of facial recognition. And yes, the fingerprint scanner is likely to stay, but move to the back of the phone because of that new edge-to-edge screen.
If you are wondering, the phone that you see in the images above is the Vivo X20 that is already released in China. Expect very similar size and visual style for the next OnePlus phone.
Last year, OnePlus unveiled its flagship OnePlus 3 in the middle of June 2016, and followed up with the OnePlus 3T just five months later in the middle of November 2016. We see no reason why the company can't repeat the same thing this year. Of course, keep in mind that all the above is an educated guess, but leaks and rumors all agree with it.