You can invert the color scheme of your iPhone or iPad, here's how
15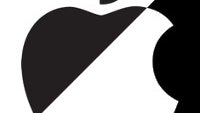 Being one of the more popular operating systems currently in existence, iOS is quickly dissected in a thorough way when each and every major versions arrives. It's hard to keep a feature secret in iOS - users usually find the new ones pretty quickly. Still, there are features that are hardly used.
For example, did you know that you can greatly improve your night-time smartphone browsing by inverting the color scheme of iOS' predominantly white system theme and making it way more contrast-y? Well, you can, and while employing this feature might not look useful to the regular Jack and Joe, it might turn out to be quite useful in certain situations.
Imagine that someone sends you a long-awaited email while you're just on the verge of falling asleep? Usually, what 95% of people would do is to get their device in hand, turn it on in order to check the email, and immediately get blinded by the bright display. By inverting the color scheme, you get to save yourselves from this 21st-century problem. Still, it's worth saying that inverting the colors will only be beneficial to you in apps and menus that have a white background.