You can disable app installation or deletion in iOS, here's how
7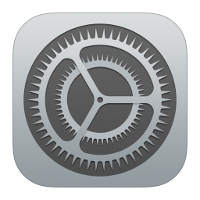 iOS is not as complicated and feature-rich as Android right out of the box, and that's a hardly-deniable fact. Regardless of that, there are numerous minor yet useful functionalities that are deeply hidden in some of the less popular menus. It won't be far-fetched to say that the average Joe and plain Jane are totally oblivious to some of the features that the OS comes with.
For example, did you know that you can set up a password on your device and bar anyone not aware of it from deleting & installing apps or getting in-app purchases? Well, you totally can! There are lots of scenarios where you this functionality might come in handy. One of the first ones that popped up in our minds was preventing your kid from messing with your apps when you hand them your new iPhone for a quick Subway Surfers session.
It can't be argued that having such functionalities around might come in rather useful, and being the nice guys we are, we won't be keeping "the secret" to ourselves! Just check the gallery below for a quick heads-up on how to prevent anyone from deleting or installing apps on your iOS device.