YotaPhone 3 and YotaPhone 2c to succeed the YotaPhone 2
13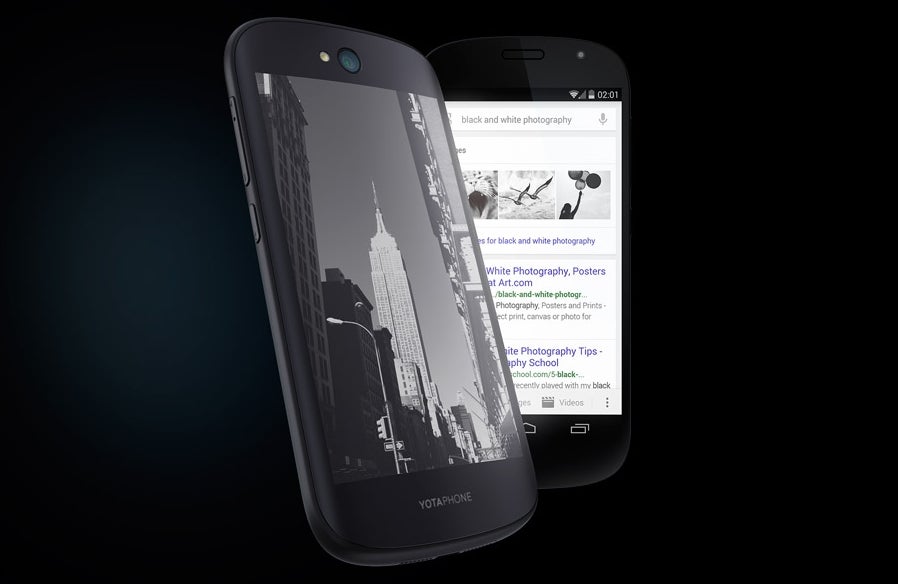 While the YotaPhone 2 - pictured above - is still a relatively new handset (and
won't ship to the US before August
), a successor to it is already in the making. According to Techno Buffalo, Yota's Managing Director for the Americas recently confirmed that the company has "a next-generation product line up", which includes two devices: YotaPhone 3, and YotaPhone 2c.
Compared to the YotaPhone 2, the YotaPhone 3 should bring improved features: a faster processor (probably from the latest Snapdragon series), more RAM, a sharper main display, an enhanced e-ink screen, and better cameras. The new handset might also be thinner than the current model. As for the YotaPhone 2c, this should be a cheaper smartphone which lacks some of the "premium" features that the YotaPhone 2 is offering.
When will the YotaPhone 3 and YotaPhone 2c be released? Well, this depends on how well the YotaPhone 2 will do. Yota says that "carriers are interested" in its handsets, but for now that doesn't mean anything in particular.
What would you like to see on the next YotaPhone handsets?
source:
Techno Buffalo