Yes, iPhone 5s cases do fit on the iPhone SE
28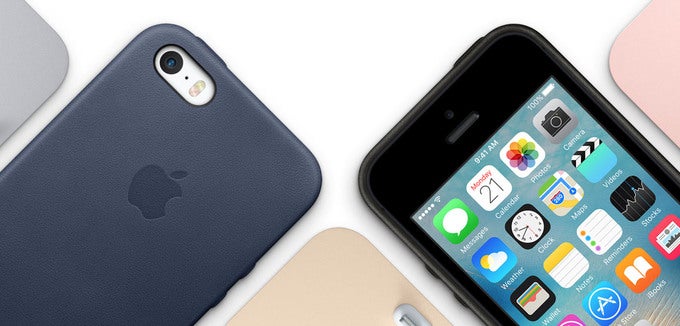 Boy, people do love making fun of Apple and its products – jokingly, some say that Apple is so committed to recycling that it just recycled a 3-year-old smartphone design. But in all seriousness, even though it looks almost identical to the iPhone 5s, the new
iPhone SE
is a cool smartphone at a fitting price. And we're sure it's going to have a lot of fans, knowing how many people still use their trusty iPhone 5s handsets. To a great deal of them, an
iPhone SE
is just going to be the perfectly-sized smartphone.
Speaking of size, the iPhone SE is just as wide, tall, and thin as the iPhone 5s. It also has the same curved corners. And all buttons, ports, cameras, and sensors seem to be are placed in the same spot. Therefore, it seems logical to assume that iPhone 5s cases and accessories should work on the new iPhone SE as well. Sure enough, Apple's own website confirms our assumption. The iPhone SE
leather case
is listed as compatible with the iPhone 5 and iPhone 5s.
Now, that's not too big of a deal, but it should be pointed out for a couple of reasons. Firstly, those upgrading from an iPhone 5 or iPhone 5s will be able to reuse any existing cases they may have. And those switching to an iPhone SE might manage to grab an old iPhone 5s case on sale, seeing that those are sometimes treated to serious discounts online.
The iPhone SE goes on pre-order on Wednesday, March 24, and will be available in stores from March 31. Starting at $399, it is the most affordable iPhone one can get. Are you buying one? Let us know in the comments!
More iPhone SE news and coverage: