Yahoo! updates Mail and Messenger for Android
1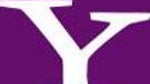 Yahoo! has updated its Mail and Messenger apps for those using devices powered by Android 2.2 (or, soon to be higher). One of the most anticipated new features is currently available only for the T-Mobile myTouch 4G and the HTC EVO 4G, and will soon have support for other handsets with front facing cameras. That gives away the feature, which is the ability to make and receive video calls over Yahoo! Messenger using Wi-Fi.
With the update to Messenger comes the ability for you to call anyone on your mobile or PC contacts list. The new software comes with tools that enable you to start a IM conversation on your PC and continue the dialogue on your Android handset. And no matter where you are on the Android OS, you will now have the ability to gain access to your Yahoo! Contacts.
The upgrade to Yahoo! Mail will now allow you to link up multiple Yahoo! Mail accounts in one app. And if you have ever had to go through hundreds of e-mails to find a certain picture you sent or received as an attachment, those days are gone. A special gallery will hold all of those snapshots in one location to save you from having to dig through all of your messages.
As the Mountain View based company put it so eloquently in its Mobile blog, "It doesn't matter where you are or what device you have – we're dedicated to delivering the best possible mobile experience to consumers." You can download the upgraded apps for free from the Android Market.
source:
Yahoo!MobileBlog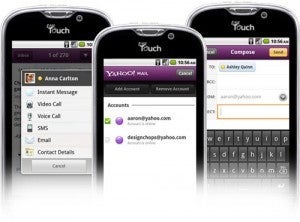 The upgraqde to Yahoo! Messenger will allow video calls over Wi-Fi to certain devices like the T-Mobile myTouch 4G
Recommended Stories