Xiaomi being investigated by China for breaking a new law that prevents ads from hyping products
6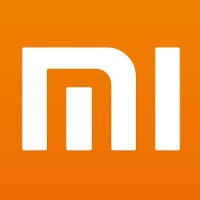 Xiaomi is being investigated by Chinese regulators who are looking into a claim that the smartphone manufacturer has run afoul of new laws in the country. The new laws prevent companies from using certain adjectives to describe their products in advertisements.
China Daily
, a government run newspaper in the country, said that Xiaomi has used the phrase "
the best
" when describing some of its products that it sells online. Companies also cannot say that a product is the "
most advanced
."
The law took effect on September 1st, and Xiaomi is the first company in the country to be investigated for violating it. The idea behind the law is to protect consumers in China from being ripped off by exaggerating companies. Xiaomi reportedly came to the government's attention from a whistleblower, who reported to the Chinese government some suspicious activity that he saw on Xiaomi's website. One report says that the whistleblower is Tan Wensheng, CEO of rival smartphone producer Cong.
Xiaomi has become a popular brand in China and in India, starting from scratch in August 2011 to peak at number three in a list of the world's largest smartphone manufacturers. While the company has yet to sell its wares in North America, as of the end of last year the company was valued at more than $46 billion. If Xiaomi is found to have violated the new law, it can be fined $31,000 and up.
"The new law will have a certain impact on Internet companies, but not too much-after all, consumers are so accustomed to cliches such as 'the super phone' and 'the omnipotent TV' that these phrases make no real sense to them now."-Zhu Dalin, analyst, Analysys International
Last August, Xiaomi was accused of incorrectly stating that the screen on the
Xiaomi Redmi Note 2
came from Sharp and AU Optronics, In reality, the panels were provided by a much smaller Chinese firm called Tianma Microelectronics. Xiaomi blamed the error on a mistake made by an employee. The problem was that Xiaomi didn't reveal the mistake as it was consumers that had to do the digging to discover the truth about the origin of the panels.
source:
EconomicTimes
via
AndroidHeadlines