HTC denies report that it is closing up shop in India
16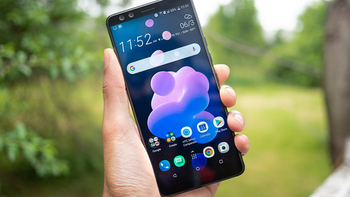 Earlier this month, we told you that HTC's deteriorating financial condition is forcing it to
fire 25% of its remaining workforce globally
. Today, a newly published report says that the company is giving up selling smartphones in the Indian market. Three senior executives told the
Economic Times
that HTC India is losing its chief Faisal Siddiqui, sales chief Vijay Balachandran and product head R Nayyar.
While India is the world's second largest smartphone market after China, the economic conditions in the country are such that companies offering lower-priced handsets and value manufacturers like Xiaomi are doing well there. After all, even Apple, which manufacturers two phones in India,
is having trouble generating business in the country
. According to Counterpoint Research, HTC has a 1% market share in the market. This is not a market where HTC has the ability to compete. Apple, Samsung and OnePlus sell 95% of the premium smartphones sold in India, which are those units priced at 30,000 Rupees or more ($435 USD).
The report states that outside of its Indian CFO Rajeev Tayal, HTC is terminating employment of the remaining 70-80 members of its Indian team. It is also ending all distribution agreements in the country. Last year, HTC stopped manufacturing devices in India. It still plans to sell its Vive VR system in the country through online sales, although this operation is expected to be small. Speaking of online sales, the report cites another source as saying that HTC could sell its handsets in India again, but this would be done exclusively online under the control of executives at HTC's Taiwan headquarters. And the company would consider this only if it can turnaround its global smartphone business first. "As of now, it is quitting," the source said.
The company denies that it is leaving the Indian smartphone market and claims that it is reducing headcount in the country to better reflect market conditions in India. An HTC India spokesperson says, "There are still more than ten employees in the India office providing full functionality." HTC released two smartphone models in India last month, but hasn't marketed them. As a result, sales have been negligible according to an executive at one of HTC's Indian distributors.