Xiaomi admits carriers are key to its eventual US market entrance
5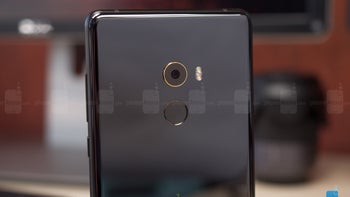 Xiaomi has finally detailed its path into the US smartphone market. The Chinese brand's plans to conquer the US market are certainly no secret. But now, speaking to
AndroidCentral
, the company's Product PR Manager, John Chan, detailed the obstacles that lie ahead.
Due to Xiaomi's goal of competing at the same scale as
Samsung and Apple
in the country, the brand's first objective will be tackling carriers. After all, as Chan points out, it's extremely hard to compete in the market without carrier promotion – the only brand with "some kind of success outside of carriers in the US is OnePlus." Nevertheless, reaching agreements won't be an easy task, as Huawei saw earlier this year with its
failed agreement with AT&T
. Despite the setbacks Xiaomi's competitors have faced, however, the brand does appear optimistic and hopes to bring its "full range, even the Redmi series," over to the US but has also revealed it's in no rush to do so – the brand plans to study the US market carefully before entering it.
All of this should ultimately allow Xiaomi to carefully curate its products to US consumers tastes, as well as its MIUI software. In addition to this, though, a significant marketing campaign will also be required. After all, carrier agreements alone won't be sufficient to compete on the same level as Apple and Samsung. But, this could affect the company's profits significantly – it has previously vowed to make
no more than 5% profit
on its smartphone sales.
Xiaomi
is yet to confirm an official entrance date, but previous comments suggest the arrival will happen within the next 12 months. If this is the case, it will remain to be seen how the brand handles the huge market, but an agreement with just one carrier at first seems to be the most likely scenario and, depending on how this plays out, the brand could eventually expand its offerings to other major carriers in the future.