Xiaomi Mi 6 release date probably pushed to May, Snapdragon 835 holdup to blame
7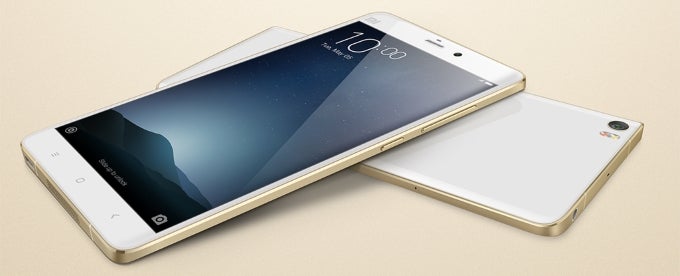 The Xiaomi Mi Note isn't how the Mi 6 will look, but makes for a nice placeholder
As the months trickle by, the Xiaomi Mi 6's announcement date keeps being tossed around like a hot potato. Unofficially scheduled for an April reveal, the
Xiaomi Mi 5
sequel might be getting "postponed" until May for a very predictable reason – Samsung has dibs on the initial supply of
Snapdragon 835
processors for its
Galaxy S8
flagship smartphone (coming in April) and all the rest eyeing Qualcomm's goods for their products have to wait a few weeks longer.
The same source (and we gotta trust a guy named Big Yang!) also claims the Mi 6 is going to use an "ultra-narrow frame design" and carry up to 6GB of RAM in its priciest variant. Repeated rumors have suggested that Xiaomi is working on
three Mi 6 models
at different price points. The entry-level device may be powered by the
Helio X30
processor (basically the best Snapdragon 835 approximation MediaTek can do for a price much below Qualcomm's) and feature 4GB RAM with 64GB of storage, while the others will get fancy 2K resolution screens and more built-in memory. All three models are tipped to have dual cameras, however. Prices are said to start from $290 (CNY 1,999) in China, but will be higher globally due to re-seller markups and other added costs.
The Xiaomi Mi 6 could potentially be one of this year's more interesting flagship smartphones, despite not making it out of China by official means. The Chinese brand has proven its software and hardware expertise in making compelling smartphones with acceptable flaws, so we're keen on seeing the results of its latest efforts.
ALSO READ
source:
AndroidPure