Deca-core Helio X30 rises against Snapdragon 835 with 10nm process, PowerVR graphics
41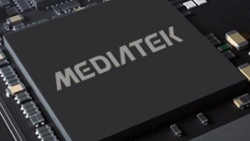 China is now the biggest phone market in the world, and MediaTek chipsets power a lot of the new phones outed there. That leaves the local chip giant in an enviable position, and stimulates it to strike above and beyond in order to keep up with the Snapdragon and Exynos processors in this world, not mention the Kirins.
Imagination Technologies just announced that
MediaTek's Helio X30
- essentially the third chipset produced with the latest 10nm process - will feature its PowerVR GPU inside. The 10nm node offers increased performance at a fraction of the power consumption that 14nm chipsets like the Snapdragon 821 offer. The X30 chipset features a whopping deca-core CPU. The most powerful tasks are assigned to a pair of Cortex-A73 cores running at a clock speed of 2.8GHz, then four Cortex-A53 ones with a 2.2GHz clock speed handle middle of the road chores, while another quartet of Cortex-A35 cores takes care of the light housekeeping at speeds up to 2 GHz.
The chip supports up to 8 GB of RAM, but all those trendy 10nm chipsets like the Snapdragon 835 and Exynos 8895 do too, so our attention perked up when we heard that it comes with a Power VR GPU. Those graphics subsystems have been widely utilized in iPhones, albeit heavily modified, and it is intriguing to see them in a MediaTek chipset, to say the least, as GPUs were the weak point in them before. Imagination says that the X30 has a quad-core PowerVR GT7400 Plus GPU, so the new chipset now ticks all boxes - it is powerful, frugal, and should offer great graphics processing, so we can't wait for someone to scoop it up and benchmark the resulting phone against, say, the 10nm Snapdragon and Exynos processors that will be in the
Galaxy S8
.