Xiaomi Mi 5 to be priced at 2499 Yuan ($385 USD)?
5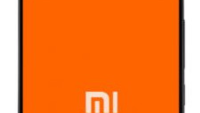 As many of you already know, the long-awaited
Xiaomi Mi 5
is Xiaomi's upcoming flagship phone. The company is known for providing consumers with good value, and the Mi 5 will apparently be no exception. Based on a comment made by Cheng Guifeng, the Chief Engineer of the China Telecom Guangzhou Research Institute, the Mi 5 should be priced between 2000-3000 Yuan ($309 USD-$463 USD) with a base price of 2499 Yuan ($385 USD).
Chief Engineer Guifeng says that Xiaomi wants to lose the budget label. But with 17 months having passed since the launch of the
Xiaomi Mi 4
, the company has been pushing out low-priced handsets which hasn't helped the manufacture lose its reputation as a provider of low-priced phones
While
sales have slowed down dramatically after a hot start
to the year, it seems that Xiaomi's fans have been sitting on their hands, waiting for the release of the Mi 5. We should finally see the phone available no later than the second quarter of the new year. With the cult like following that Xiaomi has in its home country, we wouldn't expect that too many consumers have given up on waiting for the Mi 5. Powered by the Snapdragon 820 SoC, equipped with 4GB of RAM and a fingerprint scanner, the Mi 5 would still be considered a value priced handset at $385.
If Xiaomi wants to become known as a premium manufacturer, and we're not sure that this is the case entirely, changes will have to be made starting with the lower end models, working up toward the flagship. All of this talk of change could just be a knee-jerk reaction to slowing sales in the second half of 2015, which can be blamed in part on the Mi 5 delay. We will revisit this subject a few months after the the new flagship model is launched. If the Mi 5 is selling like hotcakes by the summer, Xiaomi might just decide to leave well enough alone.
source:
GizmoChina
Recommended Stories