Xiaomi CEO not concerned about declining sales
5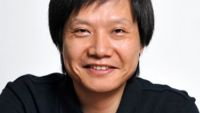 Back in March, Xiaomi CEO Lei Jun said that
he expected the company to ship 80 million to 100 million handsets during 2015
, up from the 61 million units delivered in 2014. It has been an incredible ride for Xiaomi, from the 18.3 million handsets sold in 2013 to last year's figure. And 2015 got off to a great start with 34.7 million phones sold by this July.
By this past summer, Xiaomi certainly seemed on target to hit the forecast made by its CEO. But Xiaomi's competition started copying some of its sales tactics including the use of flash sales. In addition, manufacturers like Huawei and Lenovo started offering value priced phones, hitting Xiaomi exactly where it lives.
Now, it appears as though Xiaomi will fall short of the earlier shipping target, Lei Jun is displaying his best Alfred E. Neuman "What, me worry?" look. With smartphone sales declining in China, Xiaomi has started looking at other products to sell. The company
has the second-generation Mi Band to offer
along
with its second-generation Mi Pad 2 tablet
. And if Xiaomi wants to kick start growth, it can always start selling its wares in the U.S., where its high-spec'd, value priced smartphones might do well against similar fare from Motorola and others
Lei also indicates that it is Xiaomi's management style that is responsible for its success, and that this can be migrated over to other electronic devices, allowing the company to become successful with other products other than smartphones. Speaking of the latter, Xiaomi stands ready to sell a ton of
Xiaomi Mi 5
units. Powered by the Snapdragon 820 SoC, the Mi 5 will embody the high specs at a low price philosophy that has guided the company since the beginning. While the phone will arrive too late to be considered for 2015's shipping figures, it might just be the handset that Xiaomi uses to land in the U.S. And that could be more important in the scheme of things, than hitting an arbitrary shipping target.
source:
AndroidAuthority
Recommended Stories