Xiaomi's CEO sees 5G launch boosting China's moribund smartphone market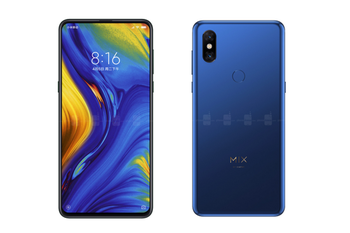 Smartphone manufacturers can't be happy with the current state of the market in China. Thanks to the trade war with the U.S., the Chinese economy is anemic. Recently, Apple cited weak demand in China for the iPhone as one of the reasons why it
lowered its first fiscal quarter revenue guidance
. And last week, Apple cut the price of the
iPhone 8
,
iPhone XS
and
iPhone XR
for third party resellers in China. Those prices are now
trickling down to consumers in the country
.
But the co-founder and CEO of Chinese smartphone producer Xiaomi sees better times ahead.
In a chat with Bloomberg
, Lei Jun says that the launch of 5G in China will produce a revival in demand for handsets in the country. Lei says that once 5G becomes popular, new smartphone sales in China will once again take off. The executive also expects the coming 5G launch to boost demand for Xiaomi's online services, including its streaming music and movies offerings. Besides offering consumers faster data speeds, 5G is expected to lead to many new innovations in transportation, health care and business.
Sometime early this year, Xiaomi will release its first 5G phone
. This is expected to be a revamped version of its new flagship model, the
Mi Mix 3
. Besides supporting the next-generation of wireless connectivity, this version of the
Mi Mix 3
will be powered by Qualcomm's new Snapdragon 855 Mobile Platform and could include 10GB of RAM. The current version of the phone has the Snapdragon 845 chipset under the hood, and employs up to 8GB of RAM.
"In China, the penetration rate of smartphones is extremely high. But I think we are at the eve of 5G. I believe when 5G phones start to get popular, the overall demand from China will recover."-Lei Jun, co-founder, CEO, Xiaomi
Xiaomi still has not yet made that long rumored entry into the U.S. market. Last summer, there was
talk that this could take place in 2019
. However, this might not be the best time for a Chinese smartphone manufacturer to debut in the states.
Huawei and ZTE have been labeled national security threats
by the U.S. government, and the U.S.-China trade war is continuing. We wouldn't be surprised to see the company back off from entering the U.S. market until a better environment for such a move presents itself.